Solve The Home Office/Guest Room Dilemma
Solutions Revealed: My Favorite Organizer On The Home Office/Guest Room
I met Lauren, of Casual Uncluttering, at a business meeting a few years ago.  She introduced herself as an organizer and I immediately thought, "I'm never letting her into my house."
I consider myself the poster child for clutter and I have no intention of giving up my title as I suspect Organizing involves two things I hate:  Cleaning and Putting Stuff Away.
Fast forward a week.  Favorite cousins, of the beautifully-decorated-and-chic-home persuasion, announced an upcoming visit.  I put Lauren on speed-dial and begged her to come help me get my house in shape.  Well, at least the parts that the visitors would see.
Lauren got right down to work.  We quickly identified my home office/guest room as the primary offender. It's also the exercise room and the room where excess books are stored.  It's also the hurry-up-and-stash-that-pile-of-mail spot when we entertain.  Unfortunately, it also houses boxes of "Important Stuff I Will Never Look at Again But You Must Store This For Me" that we receive whenever our kids change apartments which is approximately every two and a half weeks.  We got the guest room in shape and moved on to other projects around my house.  No lack of projects here!
So I asked Lauren to help me write a blog post on how to organize a home office that also serves as a guest room.  And when I say "help me" I really mean I just had her write it.  She uses words like "clutter-free" and "clean up" and "organize."  That's how you know it's not coming from me.  Here's Lauren:
An Age-Old Dilemma – The Office Where the Guests Sleep
I've lived in over a dozen houses in 15 years, and have hosted many guests, male, female, married couples, sometimes for several months at a time, sometime "sets" in several rooms at once. Keeping a dual-use office isn't as easy as it sounds. I approach the problem in stages: first make sure the area is a functional office, then make sure it works as a guest room, then develop habits to keep the space in a clutter-free state. I emphasize "office" first because it is the more "permanent" use of the space – guests come and go!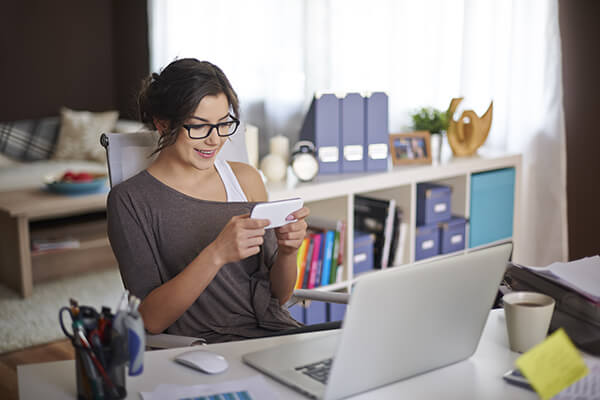 There are many many many many many (getting the idea?) ways to organize an office. The details are dependent on who uses it, and why. If it's "only" the space where Dad writes the occasional birthday party invitation, a desk, chair, basket for cards, envelopes, stamps and a pen, and a table lamp may be all that ever needs to be in the space.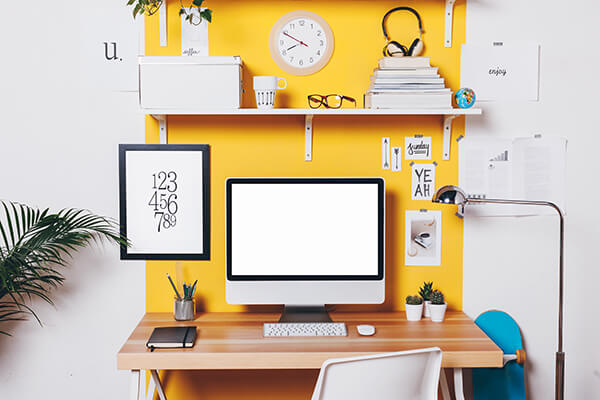 If Ms. runs a home-based business with an employee, the room may need to hold two desks, two chairs, standing lamp, two computers, a printer, computer accessories such as a router, storage for supplies, file cabinets and a bookcase. It's critical to plot out exactly "what" and "why" needs to be in the area. It's also worth experimenting with "where" and "how." A pentagonal corner desk might be a much better fit than a traditional rectangular shape. Maybe you can even find a folding or wall-mounted version. A folding chair might tuck in between the bookcase and the printer stand. A clothes wardrobe might be the perfect size for supplies when most people would use classic wire racks. In other words, it's OK to think outside of the box to furnish a space – for example, I currently have office supplies on bathroom shelves. My pantry is a set of bookcases in my bedroom, but that's a whole 'nother mess.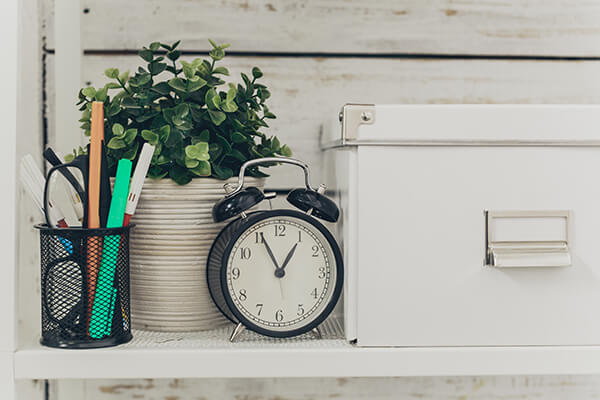 The single most important guest feature is, of course, the bed. The same "'exactly" "what" and "why'" thinking applies to choosing the bed. Do you only have room for a chair sleeper? Would a full sleeper sofa let you meet with clients during office hours?  A sofa bed will always look more professional than a traditional bed if you do meet with clients in your office.
Are you just hosting your teenage daughter's best friend overnight, or your elderly parents visit for a month? If you can fit a standard bed, you can add drawers to it, or put it on risers: you or your guests can use the storage as you decide.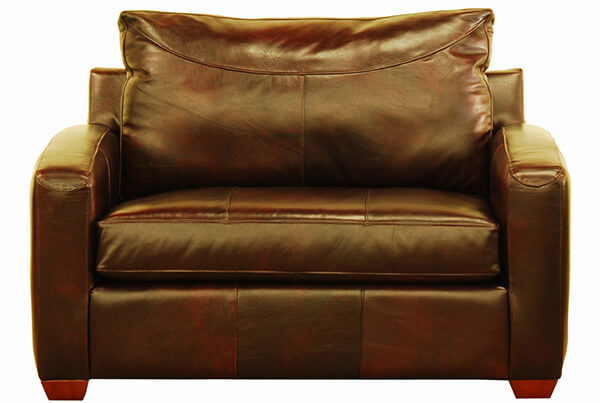 Hiding the office stuff with a screen, keeping it behind cabinet doors, or even just draping a tablecloth over it, is a quick way to make the room more comfortable.  I've always tried to disguise the work – decorate the desk with the same kinds of items you've got on the nightstand, or keep the furniture all the same wood, whatever is attractive. Using furniture with hidden storage can help – your guests can put their feet up on the storage ottoman where you hide your printer paper.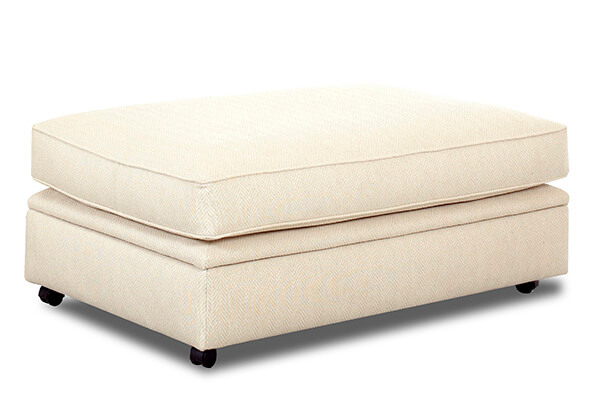 Keep what you can in rolling storage and whisk it away. Think vertical when you need to squeeze extra space out of nowhere: make the bookcase a little taller for an extra shelf, hang some floating shelves or add a picture rail to the walls.
A complementary strategy is to always keep the guest towels, sheets, soaps, hangers etc., including extras, in the room. Your guests will understand the excess, and you may effectively crowd out unrelated possessions.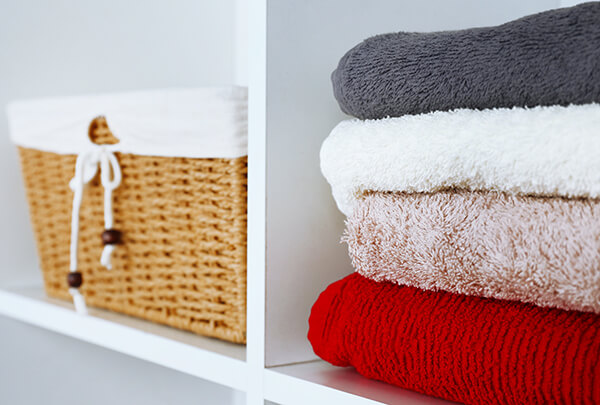 Keeping the room organized means doing a clean-up pass at least once a week. Make it an appointment on your calendar. At least one wastebasket is a must. Understanding how you like to store things and giving yourself those tools is just as important – you won't put the pens away if you want a green ceramic cup but you're using a white plastic silverware tray.
From personal experience, the single most welcome feature you can offer a guest is a full, private, attached bathroom. It's a gift which allows your guests to relax and maintain their personal care habits most easily. It also keeps the homeowners' privacy intact, and lessens the degree to which a guest might feel like an intruder or burden. It also avoids "rush hour" build-ups: the guest doesn't add traffic to the family's bathroom(s). If you've got a water heater which is sized for peak usage + excess, that's even more effective – no one runs out of hot water during a shower. Yup, been there, wasn't fun. Was thrilled when the darn thing burst and I got an upgrade.
Lauren