Inc. Magazine Recognizes Sleepers In Seattle on List of Fastest Growing Companies!
I'm excited to share that for the second time, Sleepers In Seattle has been named by Inc
Magazine to their annual Inc. 5000, the most prestigious ranking of the nation's fastest-growing private companies!
The Inc. 5000 list of the fastest-growing companies in America recognizes success big and
small, and is the most prestigious honor a growing private company can receive.
Sleepers In Seattle is thrilled to be listed among America's greatest (and most inspiring) entrepreneur-driven businesses.
The list highlights the most successful companies among America's independent small
businesses, and a ranking on the list is coveted by successful US business owners Companies such as Microsoft, Dell, Pandora, LinkedIn, Yelp, and many other well-known names gained their first national exposure as honorees of the Inc. 5000.
Max Alcabes, one of the owners (and my son), says "the award feels great–it's a testament to hard work, our customers and suppliers, and most of all, our team at Sleepers.  We wouldn't be here if it weren't for the efforts by everyone on the team."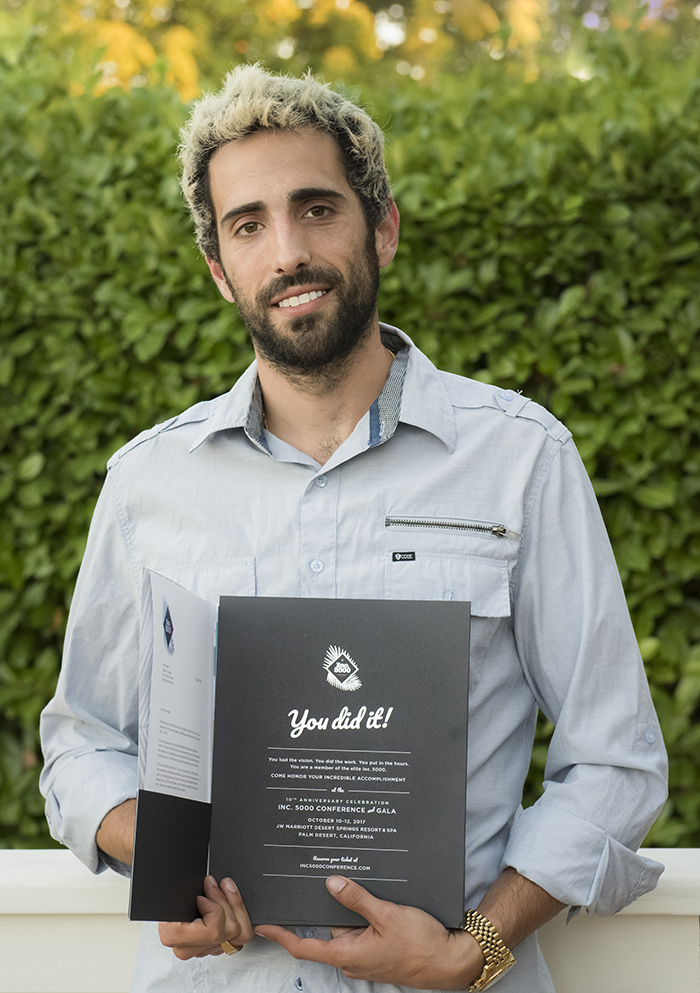 With an impressive three year growth rate of 62.36%, Sleepers In Seattle continues to expand as it serves clients both in the US and beyond.
From its founding in 1991, Sleepers In Seattle has grown from a small mom-and-pop furniture store to a national player in the retail furniture industry. Since the beginning, our company has met the needs of residential customers with a comprehensive selection of custom furniture.  Sleepers In Seattle has developed a program for the hospitality industry, as well.
Thanks to all of our customers, employees and suppliers for making our success possible!