Introducing: Gel-Infused Memory Foam Sleeper Mattress by Enso
Temperature-controlled memory foam mattress upgrade now available on all Savvy Sleepers
The newest addition to the Sleepers In Seattle team is the Gel-Infused Memory Foam Sleeper Mattress by Enso.  $350 for any size, the new mattress eclipses the comfort and convenience of any other sleeper mattress on the market.
The new sleeper mattress is wrapped in a tencel and poly knit cover, with an inch-and-a-half of PureGel memory foam mattress atop 4″ of Enso support foam.  The memory foam will conform to any guests body size, shape, weight, and temperature.  The gel adds a temperature controlled bed, regardless of the surrounding conditions.
Enso Sleep Systems is known for pushing the mattress category forward in terms of comfort, value, and ingenuity. Their story includes an environmentally conscious model, including the use of mineral water, bamboo, aloe vera and more in all of their products.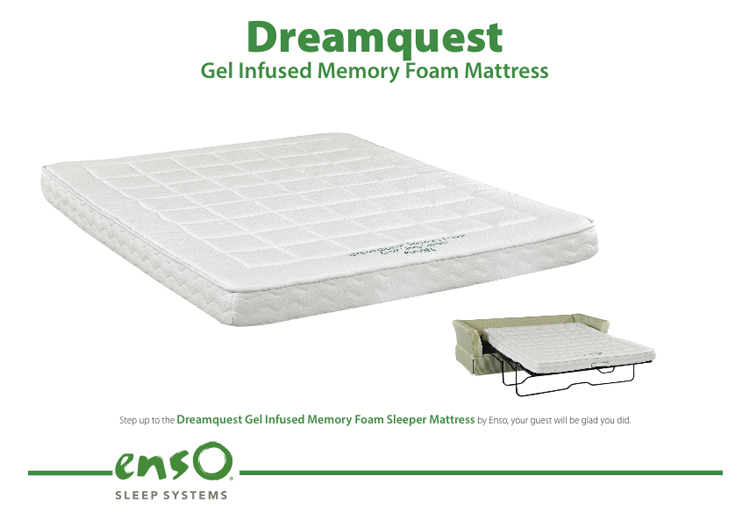 Please don't hesitate to reach out with any comments or questions by Contacting Us.