Top Five Factors When Selecting a Sleeper Sofa
When choosing a new sleeper sofa for your home, keep in mind the following five factors:
1. Style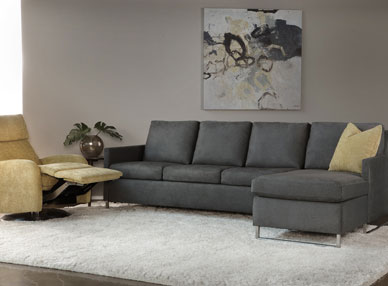 Style is a personal preference. Some of us like to be bold and standout. Others would rather remain subtle and subdued. What style speaks to you? Are you looking for something contemporary with a low profile? Or do you prefer something more traditional? Maybe you know exactly what you're looking for. Does an overstuffed, rolled arm, skirted loveseat speak to you? Great!  Style is very much a personal preference. Having a clear vision of what you're looking for will make shopping for your next sleeper sofa much easier. Be sure to consider where your sleeper is going to be located before making your selection. Not all sleepers look great in every room. For example; rich mahogany flooring and aubergine furniture tend not to work well together. Finding a sofa bed that compliments the surrounding environment is an essential step in selecting the perfect sleeper for you and your home.
2. Sofa Comfort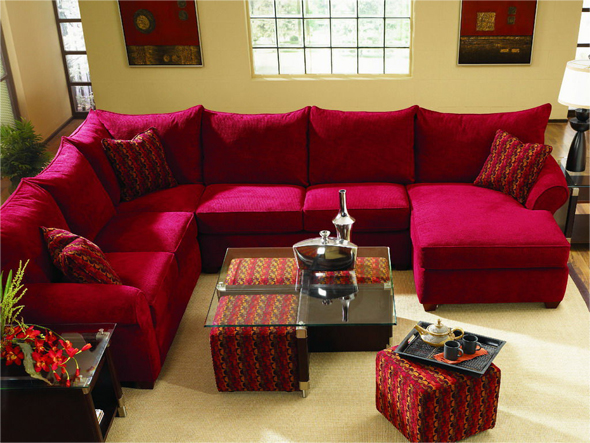 To many people, this is the most important aspect in selecting a new sofa sleeper. Is it going to be your main living room furniture? What sort of feeling are you looking for? There are many things to consider when picking out a comfy new sofa, and everyone has a different idea of comfort. Sleepers come in many different seating arrangements, such as tight back, overstuffed, tailored, and tufted. These arrangements will affect the comfort.  Is it just going to be put in the spare bedroom where it will receive more use as a bed than a sofa?  If this is the case, the next category may be of more Interest to you.
3. Sleeper Comfort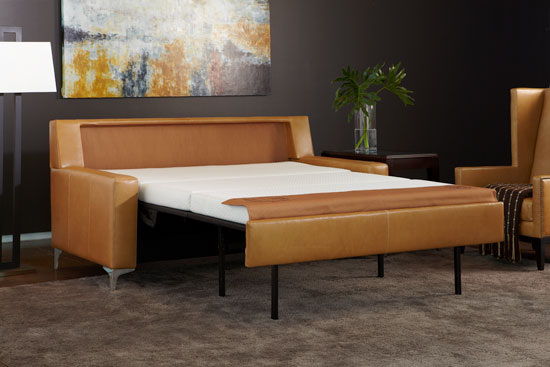 How often will you be using the mattress in the sofa bed? This is the first question to ask yourself when considering sleeper sofa comfort. For most, their sleeper is used occasionally when family or friends show up and they need a place to stay for the night. For some, guests will stay longer or more frequently. In that case, you may need to think about upgrading the mattress or looking at a sleeper with a more advanced mechanism. This holds especially true for those who will be using their sleeper as an every night sleep solution. Many people conserve space in smaller bedrooms by taking advantage of a sleeper's dual-purposed nature. In this scenario, we would suggest going for the most comfortable and durable sleeper in your budget. The tri-folding style sleepers are great for every night use and will hold up extraordinarily well over time. Which leads us to our next major point…
4. Durability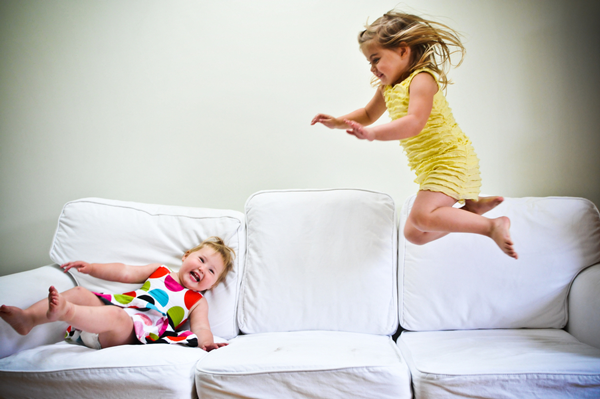 Durability can play a huge role in determining the fabric and the frame you select. Once again, we ask people to think about where the sleeper is going to be placed. This time we are focused on sturdiness rather than style.  Will the sofa be in a high traffic area with lots of kids and pets, where it could potentially be worn down or damaged? If so, you might want to consider leather and microfiber, both of which are great options when it comes to stain protection and durability. As well, the volume of usage on the sleeper mechanism is important. If you have few guests and the sleeper is rarely used, the standard mechanism and bed may hold up exceptionally well. This may not be true if your guests are staying weeks or months at a time.
5. Size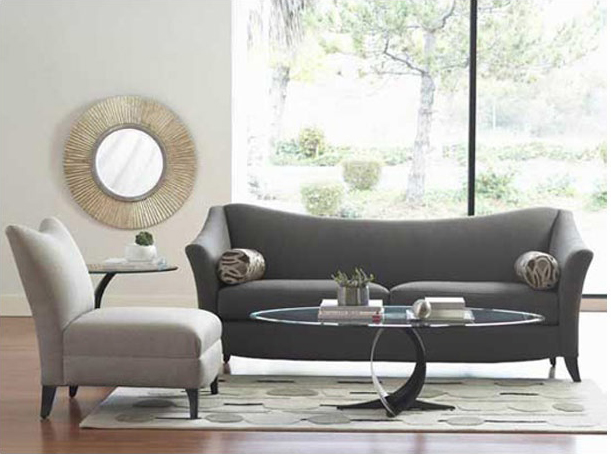 This seems like a given. Of course your new sofa sleeper needs to fit into the desired room, but there is more to consider than "do the measurements of the sofa work?" You'll be much better off if you take a few measurements before you get started shopping. The width, depth, and even the height are important to making sure that we create your vision just the way you want it. Are there going to be windows behind your sleeper sofa? Will there be a coffee table in front of the sofa? We suggest mapping out the footprint of the sofa with some masking tape. You'll be able to get a good idea of the scale and ensure the sofa won't overwhelm the room.  Additionally, it's always a good idea to take some measurements of the entry way leading to the room of your choice (you would be surprised how many people skip this crucial step!).
If you have any questions on selecting your new sleeper sofa, please don't hesitate to Contact Us or give our design consultants a call. We would be more than happy to assist in picking your perfect sleeper.