New American Leather Comfort Sleeper
New Comfort Sleeper Model
We are happy to announce the arrival of a brand new style from American Leather's Comfort Sleeper collection. This new model brings a contemporary edge to a collection best known for comfort and durability.
The Noah
The Noah is the most recent addition to the Comfort Sleeper collection. Marked by flared arms, clean edges and stiletto metal legs, the Noah is as stylish as it is comfortable. The Noah's modern design offers a current, yet sophisticated look. The Noah provides a sense of refinement while remaining unique and eye-catching.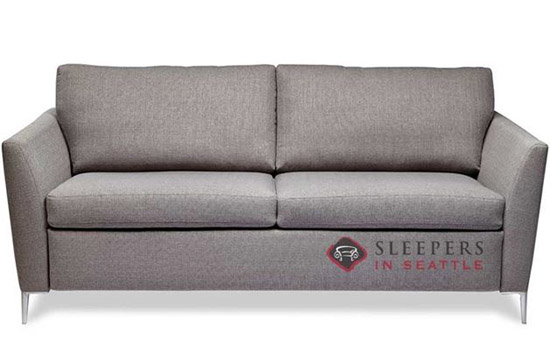 Tiffany 24/7 Sleep Surface
Like all of American Leather's Comfort Sleepers, the Noah features the patented Tiffany 24/7 sleep surface. This groundbreaking feature provides a solid platform with zero bars or springs for maximum comfort! The Noah is available in a full range of sleeper sizes. The sleeper is even available in three mattress options: Tempur-pedic, Gel and Premier. How's that for options?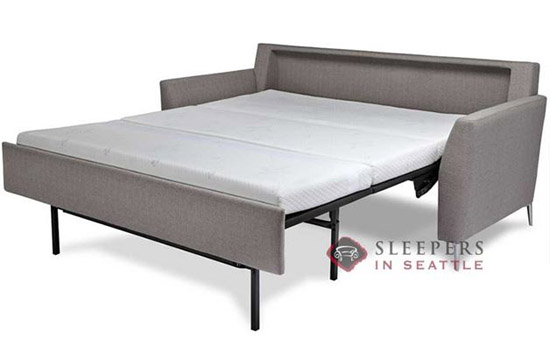 Now available for purchase on Sleepers in Seattle, the Noah is fully customizable. The Noah is available in our huge selection of 100% top-grain leathers. We offer our leather products in every imaginable color and texture. Choose from uniform to natural finish and extremely durable to extra soft.  With so many different leathers, you're practically guaranteed to find the right leather sleeper for you and your home.
Since 1990, American Leather has been an industry leader, producing top of the line leather and fabric furniture at its manufacturing facility in Dallas, Texas. We at Sleepers in Seattle are proud to carry American Leather products.  We can't wait to share this new and innovative model with our customers. Visit the site now to view this modern masterpiece along with over a dozen other American Leather models. What are you waiting for? You're new leather sofa is just a few clicks away!