Expanded Hospitality Solutions
More Hospitality Solutions Than Ever Before
We at Sleepers in Seattle have over a decade of experience providing the hospitality industry with the best sofa beds on the market. We recently expanded our hospitality solutions to even better serve hotels, motels, bed and breakfasts, resorts and lodges throughout North America and beyond.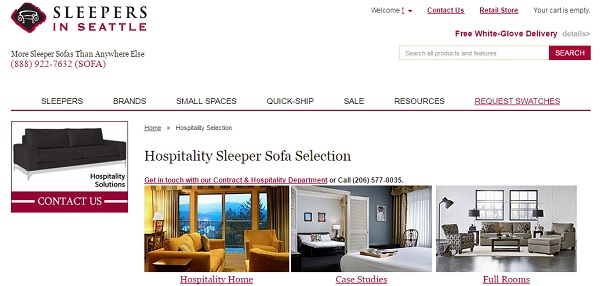 Dedicated Contract & Hospitality Team
We now offer a dedicated team of representatives, available to work one-on-one with buyers to develop personalized plans, tailor fitted to the specific needs of each customer. Our full-time hospitality department is never more than a click or call away. Contact us.
More Sleepers Than Anywhere Else
Those familiar with our sleeper selection know we offer more sofa beds than anywhere else. With over 500 unique models and thousands of upholstery options, we've got the right look and feel for any decor from traditional to contemporary. Our sleepers come in every shape from ottoman to sectional, providing sleep solutions for any size room. Customization is our calling card, if you can envision it, we can make it a reality. We offer a full range of matching furniture for all of our sleeper models, allowing clients to tie a room together like never before. A coordinating ottoman, chair, loveseat, sofa or even sectional can add a level of sophistication and comfort to any unit!

Our Most Popular Solutions
Our new expanded hospitality section includes many of our most popular sleep solutions. Here you'll find the pick of the litter from Stanton, American Leather, our very own Savvy brand and more. Visit our Hospitality Sleeper Sofa Selection page to view our most sought after designer, leather, fabric and eco-friendly sofa beds. Our hospitality program offers special pricing and comprehensive solutions in order to meet the wants and needs of each potential customer. Our sleepers are discounted according to volume and payment plans are flexible, allowing us to work within your budget and time frame.
Hospitality Case Studies
View our wide range of case studies to learn more about the solutions we have already provided to a number of satisfied clients in the hospitality industry. From the Hotel Sorrento in Seattle to the Travaasa Austin to the Flamingo Resort and Conference Center in Santa Ana, our sleepers can be found in top notch facilities all over the map.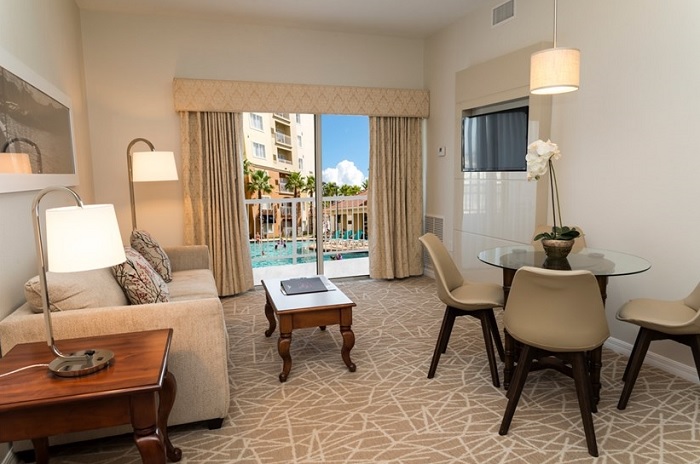 Adding Value
Sleeper sofas conserve space while providing seating and sleeping room, making them the perfect addition for many units. Sofa beds are the most cost effective method of adding sleeping capacity to an existing space, efficiently adding value to any room. Precisely why our recently expanded hospitality solutions function as the perfect starting point for any motel or hotel looking to enhance their existing facilities.