Six Tips for Furnishing Small Spaces
My home is 100 years old this year! And although I love the vintage detail and old-world charm, I'm not thrilled with the some of the compact rooms we live and entertain in. Over time, I've found a few furniture items that help us get the most from our small spaces. The key is to find furniture that can do double duty, or be stored away easily. These ideas for furnishing small spaces can be used by anyone with a condo or apartment, as well as those of us living in older homes with small rooms.
Using lighter colors and smaller scale furniture will make a space seem larger. Not filling every available inch of real estate will help keep your room comfortable. Here are a few more specific ideas to consider:
1. Sleeper sofa
We have three sofa beds in our home. A queen sleeper sofa in the TV room which doubles as a guest room, a full sized sofa bed in the office and an ottoman sleeper that can be moved around wherever we need another bed. Or….an ottoman!
For smaller spaces, consider the scale of your furniture. Don't overwhelm a compact den with huge, overstuffed chairs. Many furniture retailers carry modestly-sized items, and it's worth the research time to find them. Always keep your room measurements and color samples with you. You never know when you'll happen upon the perfect accent piece for your home and you want to be sure it will fit. Look at all of our small space sleeper sofas from Sleepers In Seattle.
2. Folding or Stacking Chairs
You can find folding chairs in a variety of styles, prices and materials to match your decor and your pocketbook. Having a few extra seats stashed away in an unused corner is a lifesaver when you are entertaining. And it's great to have them disappear when not needed.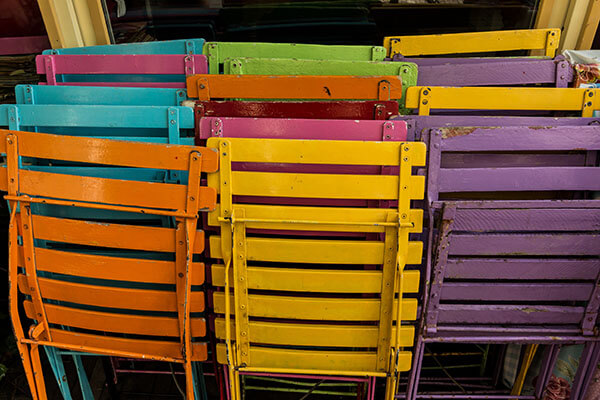 Stacking chairs now come in a huge variety of styles and colors. Check out this link for a wonderful assortment of stacking chairs.
3. Display or storage coffee table
I love collections, but they don't always work well in small spaces. My oldest collection—tiny boxes from all over the world—resides in a display coffee table in our living room. I get to show off my well-loved assortment without taking up extra real estate.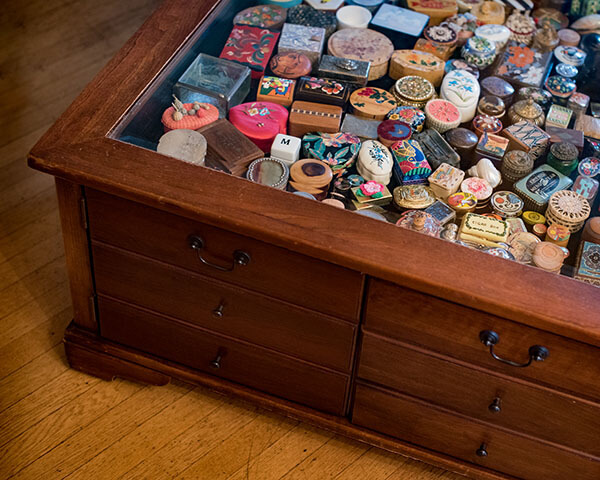 It's possible to find other coffee and end tables that serve multiple purposes: storage tables, lift-top coffee tables, and serving carts that do double duty as end tables. Here's a great idea for a combination of storage and seating—the storage ottoman! With a tray balanced judiciously on top, an ottoman can double as a coffee table.
4. Dining table with butterfly leaf
Many dining tables come with extra leaves. But where to store them? The beauty of the butterfly leaf table is that the extra length is self-storing, which is perfect for smaller spaces. Huge benefit for those of us with less than huge dining rooms. Measure carefully before purchasing your dining table.
If you are always in need of more dining table seating, consider a pedestal table, rather than one with 4 legs, which can interfere with chair legs. And an oval table is more flexible, seating-wise, than a rectangular one.
5. Ceiling and wall lighting
Save floor and surface area by choosing lamps that can be mounted on the ceiling and walls. You'll spend a bit more on the wiring but free up space on the floor and on your side tables.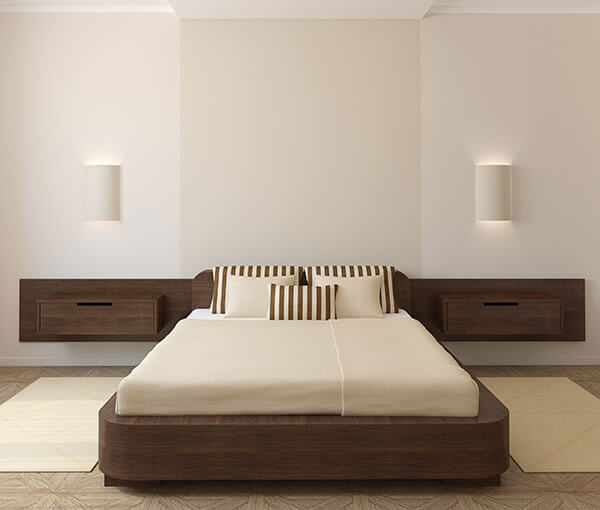 This is a great idea for the bedroom, also. Save space and declutter by choosing wall-mounted lighting rather than table lamps for your nightstands.
6. Mirrors
A large mirror, placed strategically, will make a small room seem much larger. Find one that complements your decor—or fill a wall with a collection of mirrors for an original art statement.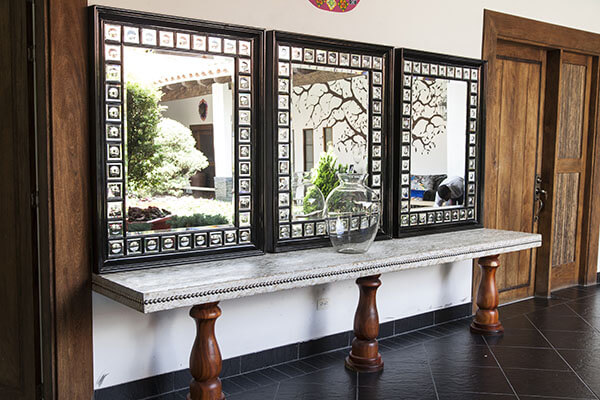 A mirror can also be used to bring the outdoors in, doubling a lovely garden or territorial view. Move the mirror around before hanging, to find its best position.
Let me know your best tips for decorating small spaces in the comments below.
I'm always on the lookout for new ideas!
–
Meryl Alcabes, Sleepers In Seattle