Floral Soil Design Nite at Starbucks
Make Your Own Floral Creation!
So last night my young buddy Andrea talked me into taking part in Floral Soil Design Nite at Starbucks.  Yeah, I had no idea what that would encompass, either.
It turns out that creative entrepreneur Mickey Blake, of Floral Soil, has created a non-toxic, plant-based foam for florists to arrange cut flowers and foliage.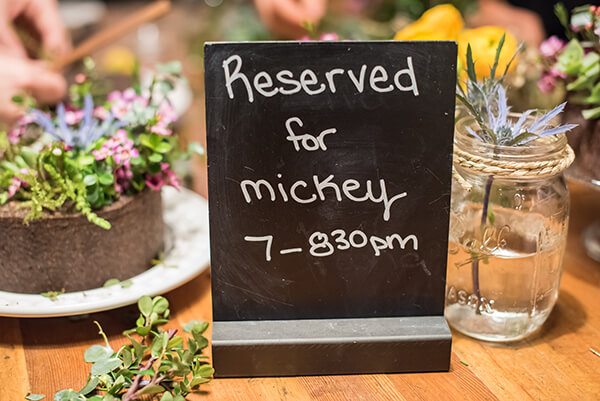 I couldn't actually see how this would interest me, as I have no living plants in my home (my motto:  gift me a plant and see how quickly I can kill it) but the images on Mickey's website of what we'd be creating—a "cake" of succulents and cut flowers—was so adorable I signed on right away.  I could just imagine all the compliments I'd be receiving with one of them as a centerpiece on my dining table.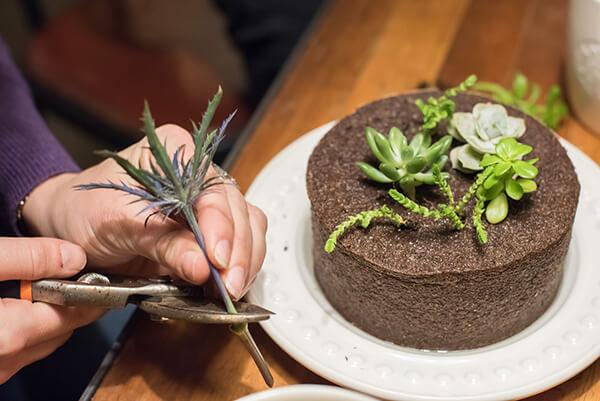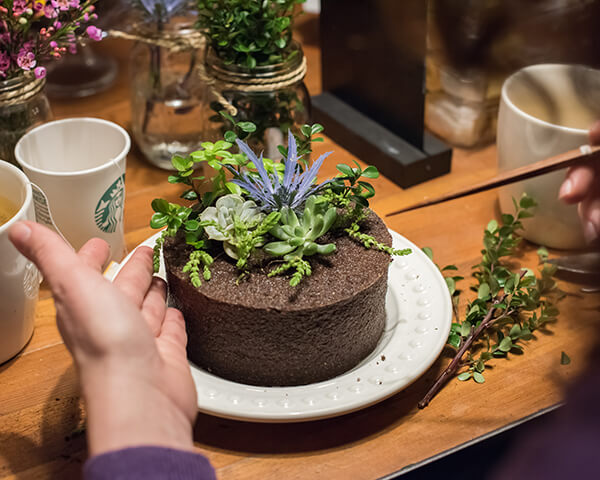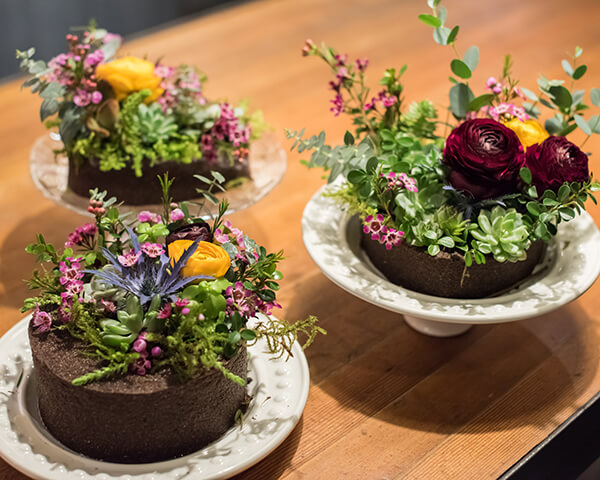 Mickey told us a bit about the history of Floral Soil and let us practice on a cupcake of the material before graduating to working with our cakes.  She showed us how to use chopsticks to create a hole for inserting the stem.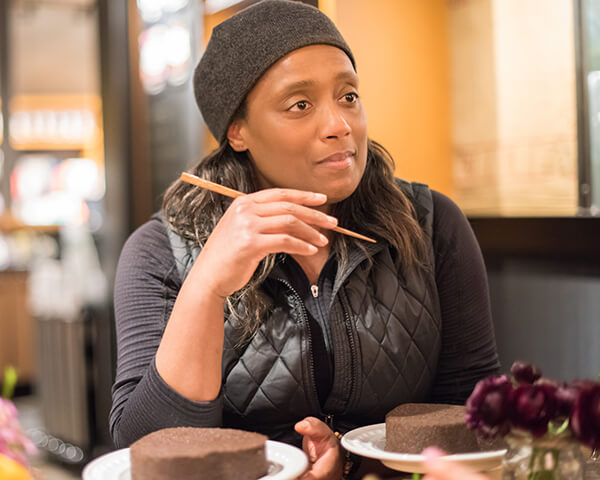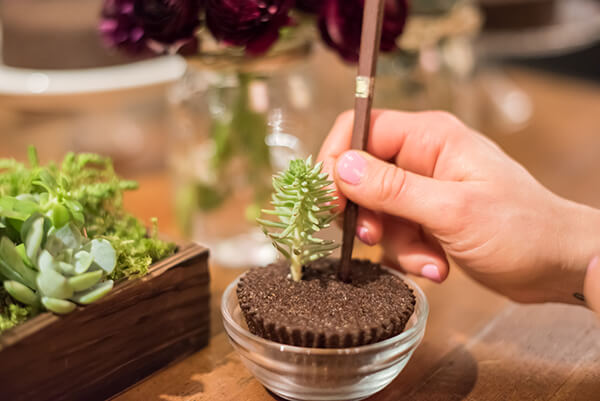 We discussed how to wrap the design around the Floral Soil mold in a creative way while sipping tea and exchanging life stories.  Mickey was very encouraging, as in "that looks great, but maybe a smaller plant would look better right there."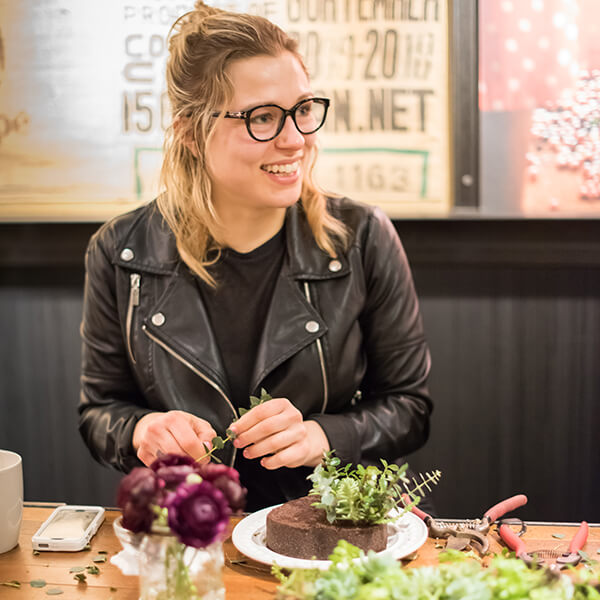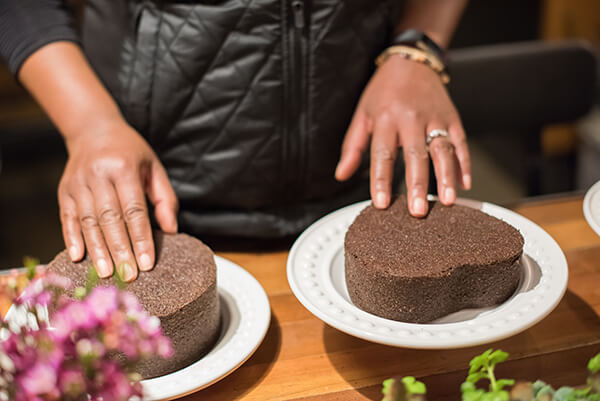 As we created our masterpieces, it became clear even to me, with my limited home decorating talents, that this would be a fantastic way to incorporate brightness into a room and tie the decor together.  Use colors that play nicely with the hue of your sofa bed and change the vibe of your living room.  Pull in some of the tones in the recliner over in the corner and suddenly your design scheme will look more intentional than haphazard.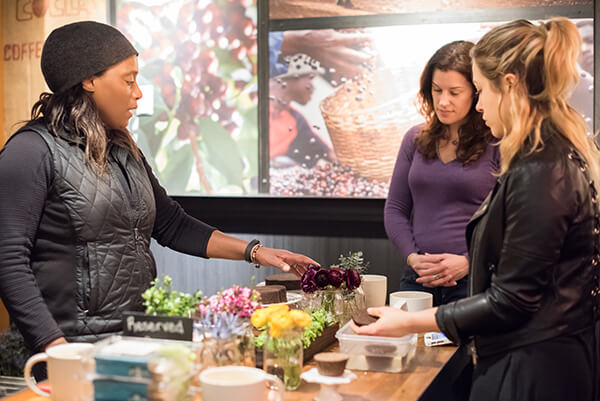 I could see how "my" creation would look a lot better if Mickey worked on it a bit so I offered to shoot some images while she "finished" what I was working on.  (Full disclosure:  I basically got Mickey to make mine, so I knew it would look good.)  (We have a different skill set.)  (Mine does not include anything with "floral" in the title.)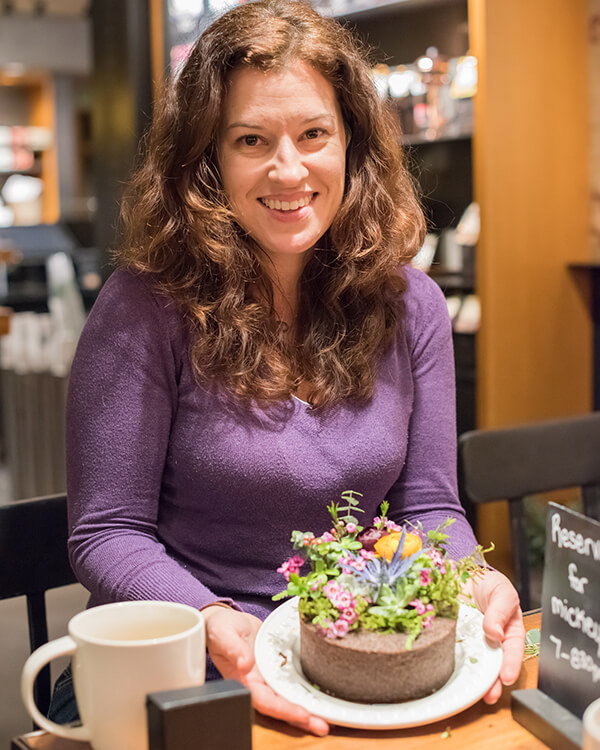 That was fun!  And now I have a centerpiece to use as long as I follow Mickey's careful  instructions of not over-watering.
Or was that under-watering?
I may need to repeat Floral Soil Design Nite soon.