10 Tips for Making the Most of Your Sleeper Sofa Use
Sleeper sofas are excellent additions to modern living rooms. Operating as a couch or a bed, a sofa bed has dual functionality and is an exceptional investment. When selecting your sofa, there are 10 aspects you should consider to maximize your sleeper sofa use.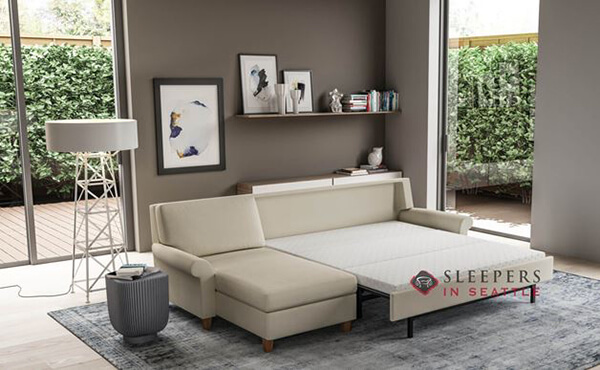 Decide on Primary Use
Identify the primary purpose of your sleeper sofa. Is it going to mainly be a sofa? Or is it going to serve as your bed regularly? If you plan to use it as a bed frequently, select a strong sleeper sofa, and ensure that it will be comfortable for consistent use. There is a wide variety of mattress types, from memory foam to more traditional so take time to see what's available and get a feel for what is best for you. In addition, don't forget to look for a bed with a simple opening and closing mechanism, possibly even an automated solution.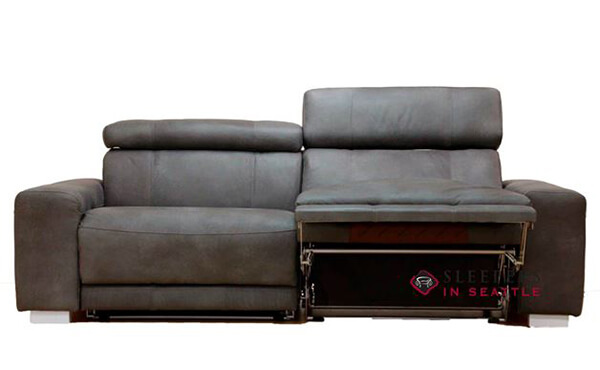 Choose a Proper Style
Select a style and size to meet the demands of your room and most common sleeper sofa use scenarios. If you have a smaller space, a twin-size sleeper sofa may be an excellent choice. If you have enough space, you can opt for a queen-size sofa bed. Queens are the most popular size, and they come in several styles and mattress options.  Here at Sleepers In Seattle, we have everything from cot-sized options all the way up to King.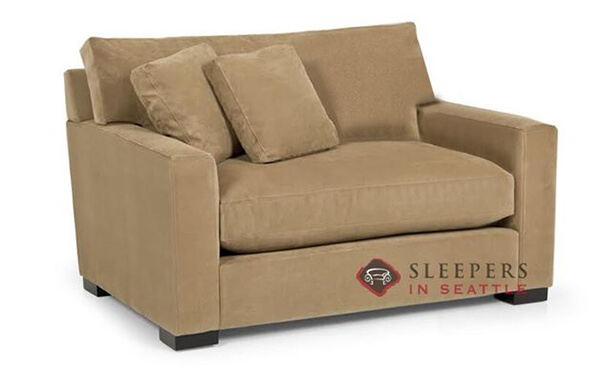 Sleeper Sofa Care
After selecting the best sofa bed for your needs, think of your sleeper sofa as an investment. It is a valuable product for your personal use and can provide comfort for your visitors if you do not have a guest room with a bed. Just as any other investment, it is important to care for it properly to ensure that it will last for a long time. You can do many simple things to take care of your sleeper sofa. Here are some tips to help you preserve it and make sure it remains usable for years to come.
Don't Stain or Strain Your Sleeper Sofa's Arms
Avoid sitting or standing on the arms or the armrest of your sofa, as the extra weight may damage and potentially shorten your sofa's functional life.  It also is a good way to avoid unexpected stains, tears, scratches and other potential blemish causes.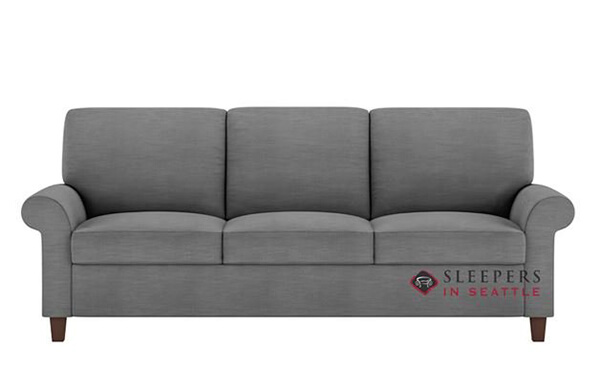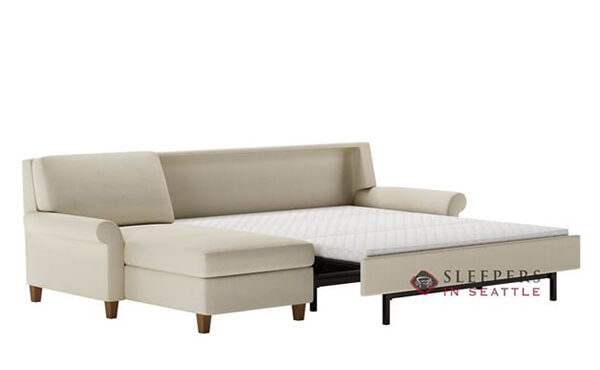 Avoid Sun and Heat
Sunlight can cause the upholstery on your sleeping sofa to fade rapidly, so keep it away from areas that are in direct sunlight for much of the day.  If your best placement for a sofa puts it in an area of high sun, you may want to consider leather which will fade less and can more easily be maintained through the use of leather treatments.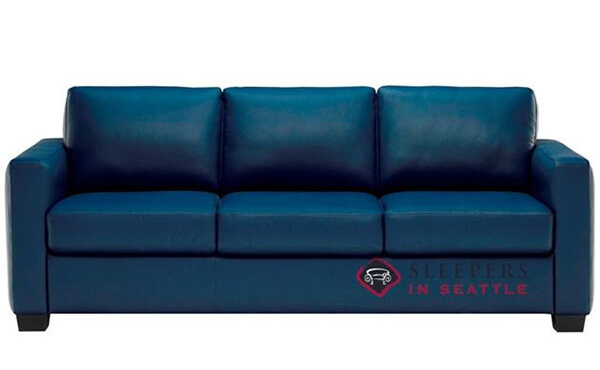 Invest in Professional Upholstery Cleaning
It is better to be safe now, than sorry later. Instead of trying to clean your sleeper sofa yourself, invest in professional furniture cleaning. You may want to save money by doing the job yourself, but professional upholstery cleaners understand which solutions are best for specific fabrics and can clean your furniture in a safe and effective manner. This is especially true if your sofa has stains.
Conduct Routine Cleaning
While many people don't clean their furniture until it has stains, regular cleaning will help keep it in excellent condition. Take time to vacuum, dust, and remove pet dander. You may also want to hire an upholstery cleaner at least once a year to conduct a comprehensive cleaning. Scheduling professional cleaning on an annual basis is particularly vital for those who have large families, and people whose sleeper sofas get a lot of use throughout the year.
Use a Slipcover
Avoiding stains is a major concern for any piece of furniture. If you have guests over and eat or drink on the sofa, the chances of a spill are high. If you hope to keep your sofa in good condition, put a slipcover over it to protect it from stains. This layer will prevent the fabric from damage from spills, dirt, and dust.
Look at the Manufacturer's Tag for Cleaning Instructions
There will be times when your sleeper sofa needs a comprehensive cleaning. It is important to recognize that you cannot use the same methods to clean all types of upholstery. Always check the manufacturer's tag for cleaning instructions before you begin to clean. These details will give you an idea of which solutions are best, and which are hazardous for your sleeper sofa.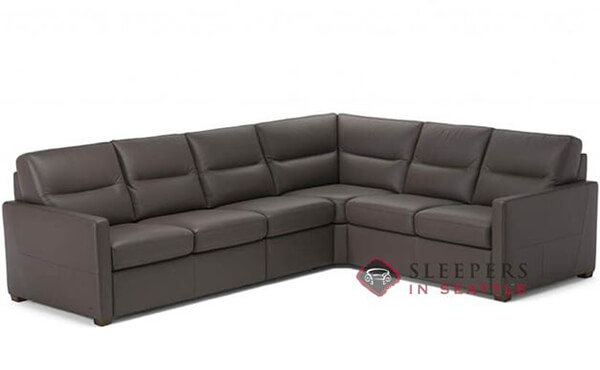 Prevent Pet Damage
We all love our pets, but it is best to keep them away from the sofa (if possible) or choose a sofa that can better maintain through regular interactions with pets and their paws. Dogs and cats have nails that can easily scratch through the cushions of your furniture. They also tend to bring in household dirt and shed fur, which can reduce the life of your sofa if you don't clean it daily. To save yourself time, provide a cozy bed for your pets to give them comfort while maintaining the condition of your sofa bed.