Mr. Fixit Tells All
My Favorite Handyman
I told my favorite handyman, Florin, that our readers could use some good tips on saving time and money on home repairs. Florin (aka "Mr. Fixit") was happy to share some of his best advice with us.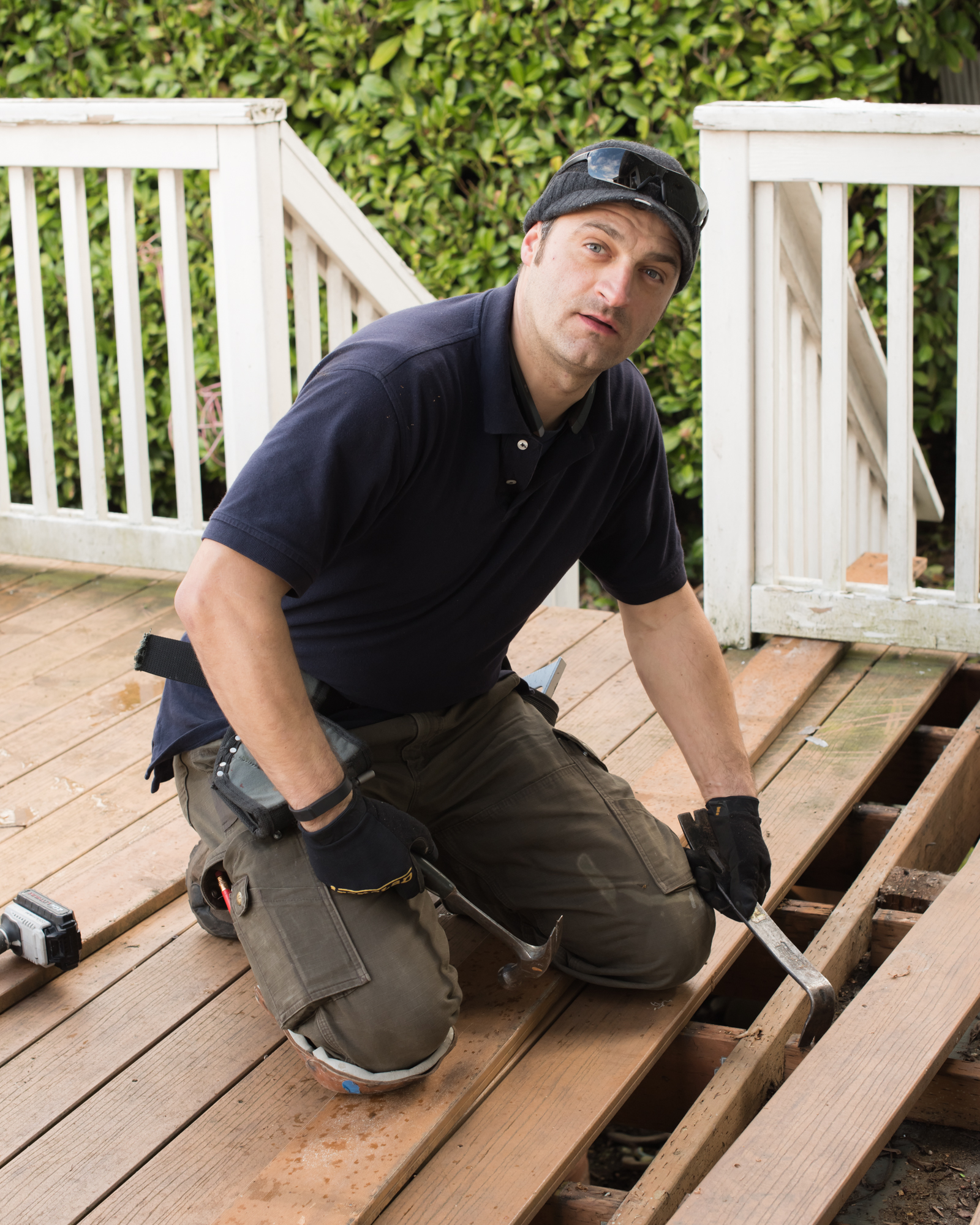 Keep a running list of home improvement jobs and non-urgent repairs. You'll save money by not calling the handyman for every small job that pops up, as most handymen charge a minimum per visit. You'll also save by minimizing trips to the store. Most handymen charge an hourly rate, so saving time is saving money. Florin says that he likes to have at least a half day of repairs per service call. It makes him unhappy to charge a minimum for one small job. We like to keep him happy.
Invest in a small drain snake for your sinks. They are made of steel wire that you twist into the drain to catch and remove debris. Florin says that even I could probably operate one of these. Keep the snake handy for simple clogs. Larger plumbing problems require professional expertise. Florin never recommends taking plumbing apart—even though it might look simple, if you aren't a handyman, you can create a bigger problem that the one you started with. But if you snake your own sink and save one plumbing bill you can take yourself out for a fancy dinner. Florin suggests Italian food.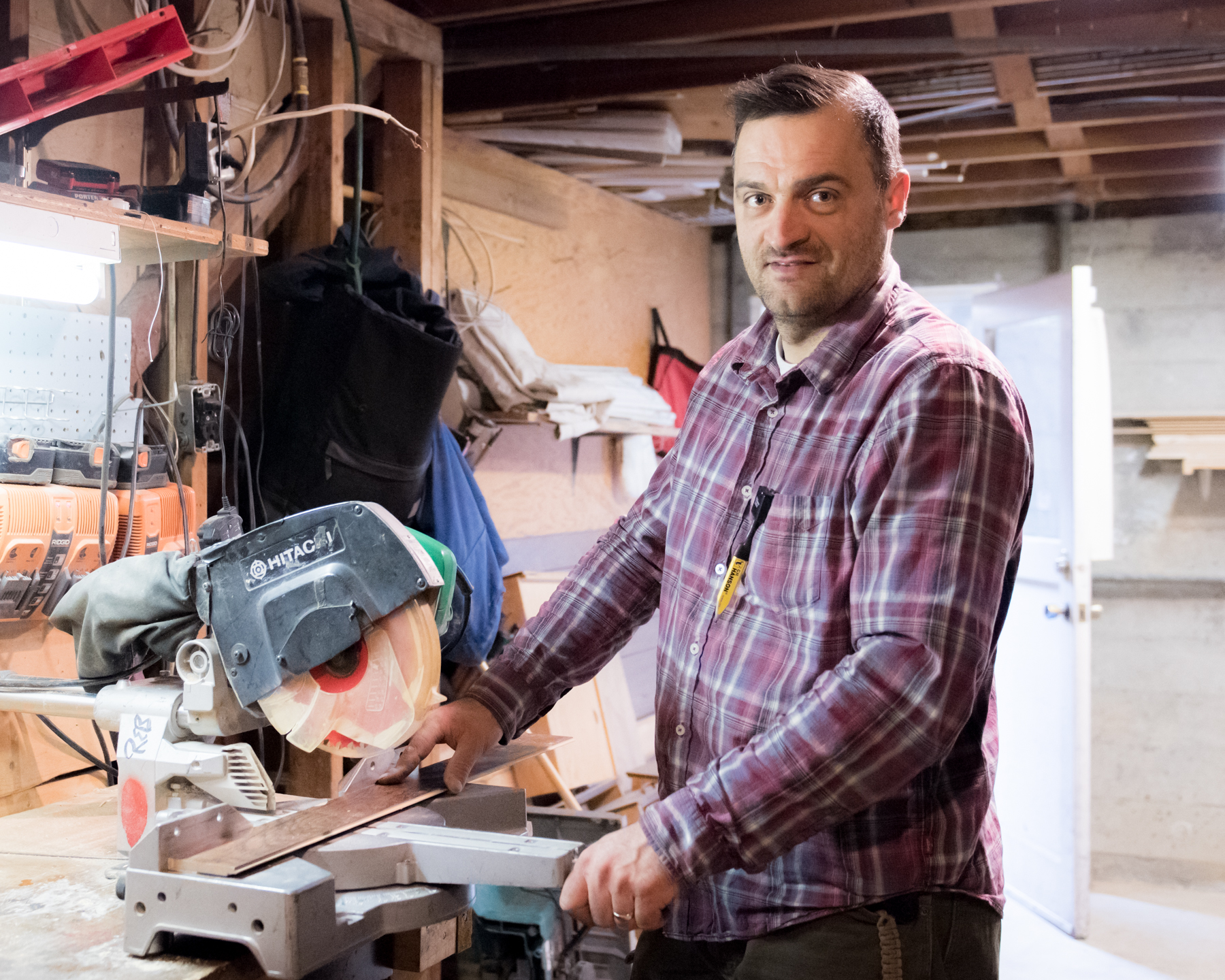 Keep your condenser coils clean. Refrigerators have these coils which can be found in the back of the fridge or across the bottom. Who knew? But if they get clogged with dust and dirt, they have to work harder and use more energy. This can shorten the life of your refrigerator. Vacuum the coils and clean them with a stiff brush. Appliance parts stores will sell you the appropriate brush, which can bend to fit in tight areas. This is definitely a job I would outsource to Florin, but it can easily be done by a more dedicated homeowner than me. Florin reminds you to unplug your fridge while working on it!
Florin says you should develop a close relationship with your circuit breaker box. Because you know that one day you will be called upon to turn off the power to a room or an appliance. Know which fuses control which parts of your house. To determine this, work with a buddy. Trip the fuses, one by one and holler to your partner—"did that turn off the bathroom fan or the dishwasher?" Carefully label each fuse. When you need to replace a broken light fixture you can easily turn off the power to that room, and thereby avoid electrocution. Florin points out that this can save you time, money and pain.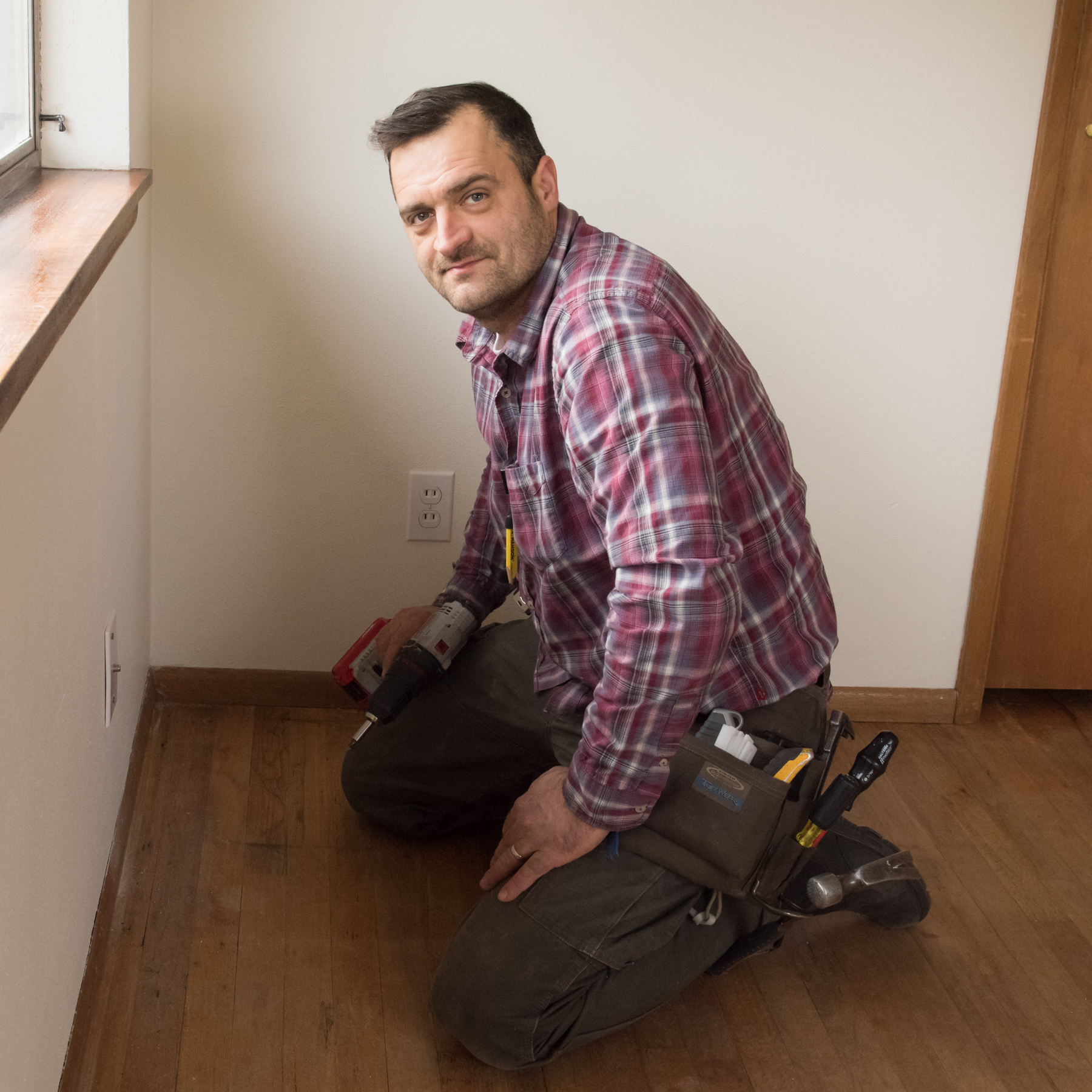 Identify your main water valve. Make sure you can turn it off if necessary. Florin notes that water gushing from under a sink would be a time you'd be happy to know where that valve is. Do you live in a hurricane, earthquake or tornado zone? Also good reasons to know how to operate that valve.
A kitchen remodel never stays within budget, and can easily cost $25,00 to $50,000 or more. For a quick kitchen update at a fraction of the cost, Florin suggests refacing your cabinets rather than replacing them. Or, for an even budget-friendlier solution, paint the cabinets and replace the knobs and pulls.
Rearranging furniture? Florin says he usually doesn't get calls to move sofas, but it can often become part of a home remodeling project. He suggests buying or borrowing a hand truck. And he already knew my best trick for moving a heavy sleeper sofa—take the mattress out, move it separately, and tie down the mechanism so it doesn't pop open during the operation.
Florin reminds me that home maintenance goes a long way towards avoiding expensive projects. Change your furnace filters every three months. Clean your roof regularly (but never with a power washer!) and apply moss killer each spring. Keep gutters free of leaves and debris.
Make sure you have carbon monoxide detectors on each floor of your house, and one not far from the furnace (but at least 5 feet away.) Florin tells me he also travels with a portable carbon monoxide detector, because you never know how well a hotel staff maintains their heating system. Why take a chance? I'm not sure if he's being paranoid or if I should add this to my worry list.
Most importantly, Florin emphasizes the importance of keeping your handyman happy. He likes his coffee with a little bit of cream and one teaspoon of sugar. Not that it is obligatory, but as he says, "a little bit of coffee goes a long way." Just keep that in mind.
If you are in the Seattle area, you can reach Florin at: https://www.facebook.com/MrFixITLLC/ Tell him I sent you!