Some of the Most Unique Sleeper Sofas
Crazy Cool Sofa Beds from Bunk Bed Sleepers to Recliner Sofa Beds and More
Why Sleeper Sofas?
Sleeper sofas are all about functionality, with the ability to add an extra bedroom, or even more onto your home, all the while providing a comfortable place for your family and friends to relax and enjoy each other's company. Choose from a range of unique sleeper sofas to bring a versatile element to any room in your home.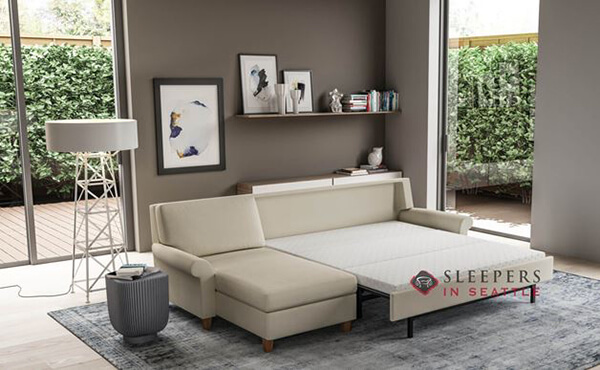 Many people believe sleepers are uncomfortable, not only to sleep in, but to sit on. Thankfully, as furniture has evolved over the years, so too has the form, style, functionality, and comfort of sleeper sofas.
A sleeper sofa or chair should provide all the comfort you expect from a bed. Offering more sleeper sofas than anywhere else in the state of Washington, we understand that sleepers are a cost-effective way to add capacity to your home and ensure the comfort of your guests, while maintaining the style and vibe of any home's unique décor.
We believe that comfortable, high-quality, furniture should also be affordable and available in a variety of options. Traditional sofas, loveseats and sectionals, chairs and ottomans, and even sleeper sofas that seamlessly convert into bunk beds can all provide great functionality and aesthetic value to your living space.
There is a wide range of sleepers to choose from that may be the perfect addition to your home. Choosing the right sleeper is crucial, and we have you covered, from traditional sleepers to bunk beds. Check out our guide:
Traditional Sleepers
Traditional sleepers are available in all shapes and sizes, and in a seemingly endless array of colors, patterns, and fabrics. King, queen, full, and twin models are available, in a variety of leather and suede combinations with a cornucopia of fabrics to choose from. One best-selling model is this Savvy Calgary Queen – as the name implies, savvy, and traditional– this sleeper sofa is the perfect fit for any place in any home. For more traditional sleeper options, dark colors are a safe option. A quick Google search can help you customize your price range, and narrow the search by style, brand, and fabric.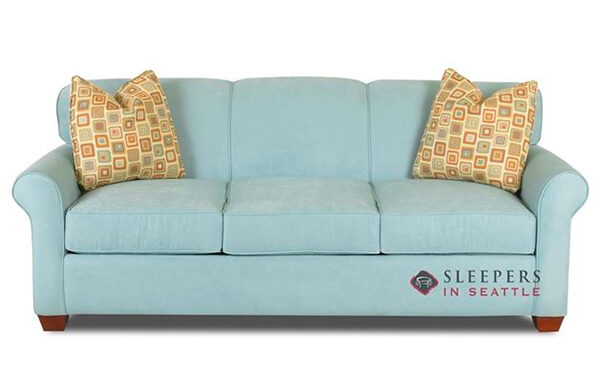 Sleepers with Added Storage
Nothing says functionality and value like a sleeper sofa with built-in storage capabilities. The Stanton Duel 146 offers an expansive seating area for everyday enjoyment, converts to a luxurious queen size bed, and also offers a convenient storage bin – for sheets, pillows, and blankets. Everything you'll need to make your houseguests feel comfortable, with all the luxury you would demand from a typical sectional. The Stanton Duel 146 is available in over a dozen color varieties, and can be easily integrated into any living room décor.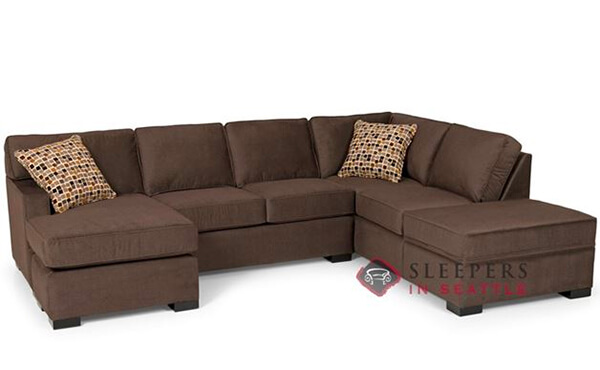 Ottoman Sleepers
A perfect addition to any furniture set is this Emerald Ottoman Sleeper. Hidden in the ottoman is a twin pullout bed, perfect for a child or youth to spend the night on. One of our more unique product offerings, the Emerald Ottoman Sleeper provides perfect utility in an aesthetically pleasing compact form.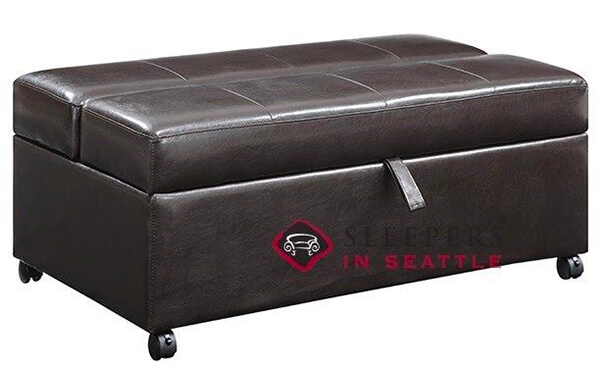 Chair Sleeper
The Stanton 681 Twin sleeper functions in the day as a cozy armchair, and like all high-quality multi-purpose furniture, can transform into a warm twin bed for your guests to slumber in at night. This modern, durable suede and loose pillow-back design can integrate into any setting.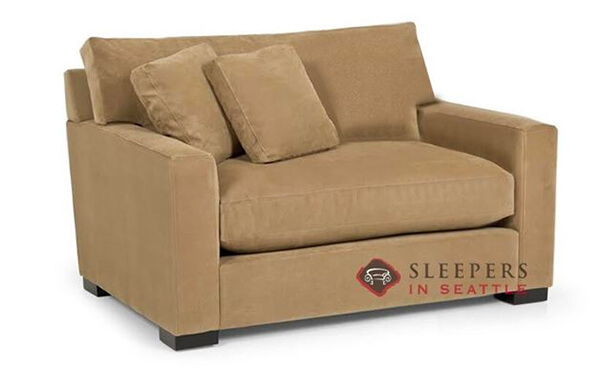 Sleeper Bunk Beds
The Luonto Elevate Queen Fabric Sofa Bed is one of the most innovative and unique sleeper sofas available. The piece has the everyday functionality of a standard sofa, with the capability to convert into a spacious bunk bed.  The Elevate offers enough room to sleep two guests, while providing individual space and privacy for each occupant.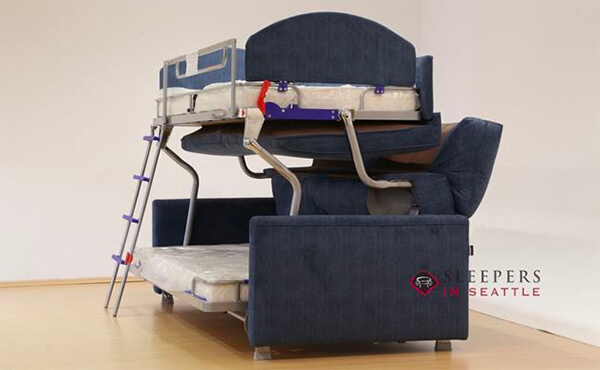 Recliner Sofa Bed Combinations
Normally you wouldn't think you could have a reclining piece of furniture and still have it also be sofa bed, but they exist.  Luonto's Monex Multifunctional Reclining Sleeper Sofa does just this, reclining loveseat AND can convert into 2 cot sleepers.  How cool is that right?  It even has adjustable headrests!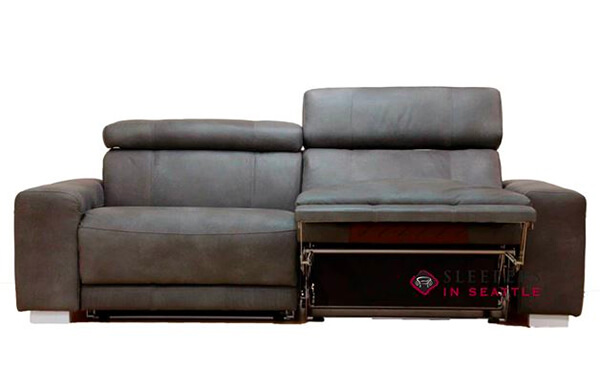 Accessories
Along with a vast selection of couches, chairs, and ottomans, Sleepers in Seattle also carries a large line of sheets and blankets, a variety of bedding, and even foam mattresses to fit any sleeper sofa we carry, and most models outside of our store.
We've barely scraped the surface here, and can't wait to show you more. The inventory and product lines offered at Sleepers in Seattle are seemingly endless. For a hands-on, in-person, customized experience, please visit our retail store in Seattle, Washington.
If you have any questions or would like us to help you find the right sleeper sofa for your home, then please reach out!  Call us at 888-922-SOFA (7632). You can also check out our Buying Guide.  This will walk you through sizes, functions, brands, and give you a sense of what you should look for in purchasing a sleeper. You can also visit our Blog for more advice on choosing just the right one.
Free Delivery – it doesn't matter whether you're in the Pacific northwest or the deep south, Sleepers in Seattle offers convenient free delivery on most orders within the United States.
This entry was posted in
General
,
New Sleeper Sofas!
,
Sleeper Sofa Buying Guide
,
Sleeper Sofas are fun
,
Sleepers On Sale
,
Small Spaces
and tagged
bunk bed sleeper sofa
,
reclining sleeper sofas
,
Sectional Sleeper Sofas
,
Sleepers In Seattle
,
Sofa Beds
,
unique sleeper sofas
. Bookmark the
permalink
.