Summer Is Coming – Refresh Your Airbnb with Sleeper Sofas for Guests!
Summer is almost here, which means a surge in traveling for both individuals and families. As others make arrangements for their time off and travel plans, perhaps you are considering renting out your home as an Airbnb getaway destination. Whether you are looking to list your place for the first time, or you merely want a fresh checklist for your current Airbnb rental, here are some lists to consider in getting your home ready for summer guests.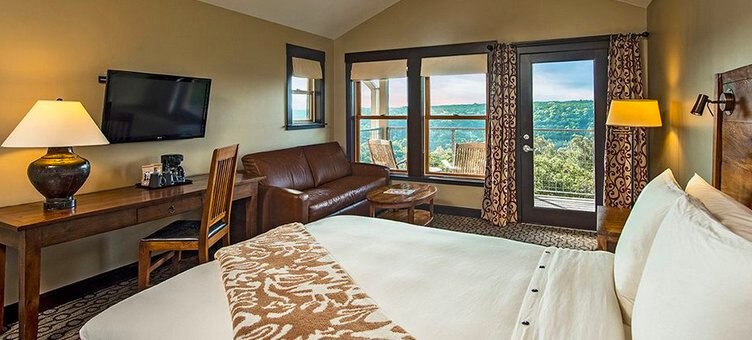 Airbnb Cleaning
First and foremost, your five-star hotel alternative still needs to maintain the standards of a five-star hotel. Even the worst hotels still have cleaning standards, after all. Make sure every room and bathroom are spotless. Many renters hire out professional cleaning services for their homes, but if you choose to save the money – or prefer the control in doing it yourself because you're local – make sure to give everything a thorough scrub and a good wash cycle. Make all the beds with fresh cleaned linens.
Additionally, part of getting your home cleaned and ready for guests means removing personal items, such as shoes, clothing, electronics, personal photos, and hygiene products away from sight. Guests are not going to feel as comfortable making the stay theirs if they are constantly reminded via personal affects that someone else lives there. In other words, leave the coat hangers empty and ready for your guests' coats.
Airbnb Safety and Hazards
It's also a good idea to give your entire home a once through for any potential hazards or safety issues. In your walk-through, check for potential tripping hazards, exposed wiring, or loose steps. Additionally, its worth looking into child-proofing certain areas of your home. While its not a requirement for listing, if you are going to allow families, its best to make sure there are no potential dangers waiting for any curious children. Not only will this avoid any liability issues, you want to make sure that your guests are safe and comfortable and have nothing but a wonderful experience during their stay. Also, always make sure there is a fire extinguisher and notes about where it is.  Best to also make sure the batteries are fresh in all the smoke detectors too.

Airbnb Hospitality
The previous considerations are all foundational to opening your home up to others – but what about the things that will make your Airbnb listing stand out among the rest? How do you make your home a truly hospitable oasis for travelers? Most fundamentally, hospitality is primarily about comfort and convenience. One thing that stands out in an Airbnb listing is the number and size of beds.  Consider adding a couple leather sofa bed couches as they can entice more visitors and be durable enough to last years.
Airbnb Comfort
First, let's talk comfort. How do you go beyond offering merely a bed and a breakfast, and truly offer up your home? Consider leaving the following items for your guests, to make them feel more at home:
Books
Magazines
Movies, Blu-Rays, Netflix (with a guest profile)
Video Games
Playing cards and other board games
Information on local venues, such as menus, phone books, or brochures
The above list usually consists of items you already own (or could easily get) that you'd be willing to leave out for your guests. You could additionally consider purchasing the following items to really max out the comfort of your Airbnb:
Black out curtains
Quality pillow top mattress toppers
Eye masks and/or ear plugs
High quality bed sheets
Extra blankets, pillows, and towels
A small fan for each room
A universal charging station
An alarm clock
Finally, if you want to go above and beyond, and really make your listing stand out (and earn fantastic reviews from your guests), considering leaving the following items for guests:
Hot chocolate, if its cold weather
Iced tea or fresh fruit, if its summer
Bottled water
Coupons to local events, restaurants, or retailers
Public transportation card
A notebook with plenty of written instructions for your home
Airbnb Convenience
Lastly, we want to look at adding proper conveniences to your home to make things that much easier for your guests. It's a good idea, for example, to have some extra toiletries available in case a guest has forgotten theirs. Try keeping the following items well-stocked:
Tissues
Shampoo/Conditioner
Soap
Toothpaste
Unopened toothbrushes
Disposable razors
Shaving cream
Additionally, its best to make sure your kitchen is ready for use:
Salt/Sugar/Butter/Cooking Oil
Pots/Pans (and pot holders)
Coffee maker/Tea kettle
Quality knife and cutting board
Toaster/Toaster oven
Microwave
Finally, make sure guests are aware of where to find:
Paper towels
Extra toilet paper
Cleaning products
Brooms
Vacuum
First-aid kit
Fire extinguisher
Smoke detectors
Keep these comfort and convenience tips in mind, make sure your place is spotless and safe, and you'll be ready to start hosting amazing guests this summer in your five-star Airbnb with Sleeper Sofas.