Sleeper Sofa vs. Futon – What's the Difference?
There has been much debate about the pros and cons of sleeper sofas and futons, one over the other – but how alike are they, really? Do they serve the same purpose? Does one do so better than the other? For those looking to solve the need for both a couch and a bed in one go, consider the following differences and determine for yourself which furniture set wins the day in Sleeper Sofa vs. Futon.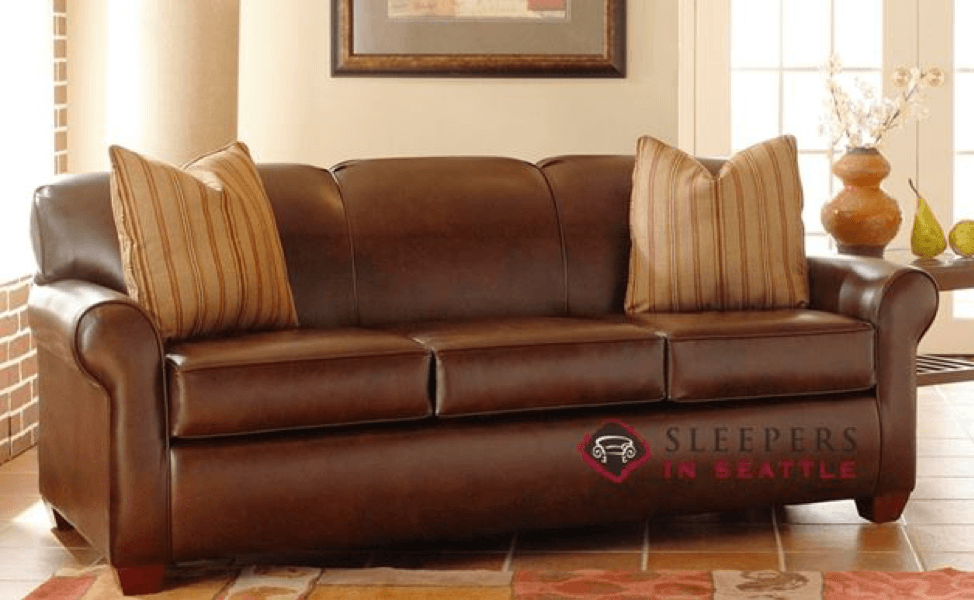 What Is a Sleeper Sofa?
First things first: it would be most beneficial to begin by making some marked definitions for each furniture piece. A sleeper sofa looks and behaves exactly like a couch in every way – it is a couch after all. The difference here is that beneath the cushions lies a folded-up metal frame that houses a mattress for a bed.
Pros to Sleeper Sofas
Because sleeper sofas are 100% sofas, they seat very comfortable and can be gotten in a variety of styles and patterns to match your home's décor and aesthetics. There are several benefits to going with a sleeper sofa:
Extremely comfortable for sitting
Options available for color, shape, and size
Much more durable and long-lasting
No assembly is required
No perceivable difference in appearance to regular couches
Hides bed away, completely out-of-sight
Bed is available as needed
Bed is more comfortable than a typical futon especially with the memory foam mattress options
Cons to Sleeper Sofas
There are, however, some distinct disadvantages and drawbacks to these sleepers. Most notably, converting from the sofa to the bed (although now there are even powered options to circumvent this) and the overall weight of the piece of furniture in general. Additionally, sleeper sofas are:
More expensive (compared with regular couches or futons)
Harder to move around alone (weighing 175 lbs. or more)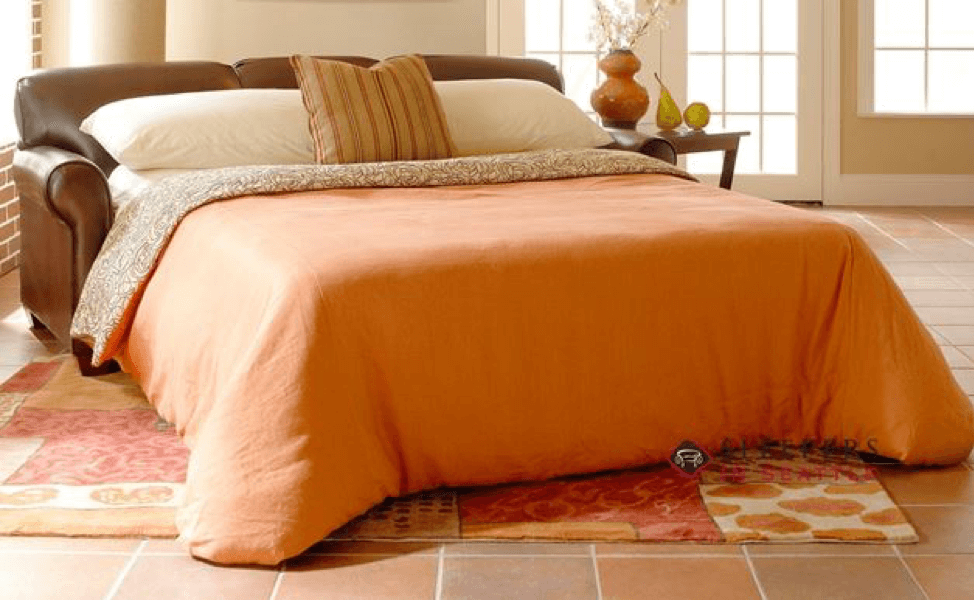 What Is the Ideal Use Case for a Sleeper Sofa?
Sleeper sofas benefit from being a couch, in every sense of the word, while providing an additional sleeping space as needed. Because of this, it is ideally suited for larger houses or guest rooms that can benefit from having an optional bed on an "as needed" or "just in case" basis. Parents and grandparents with visiting children or grandchildren can enjoy the use and décor of a couch, while resting assured their loved ones have a place to sleep when needed.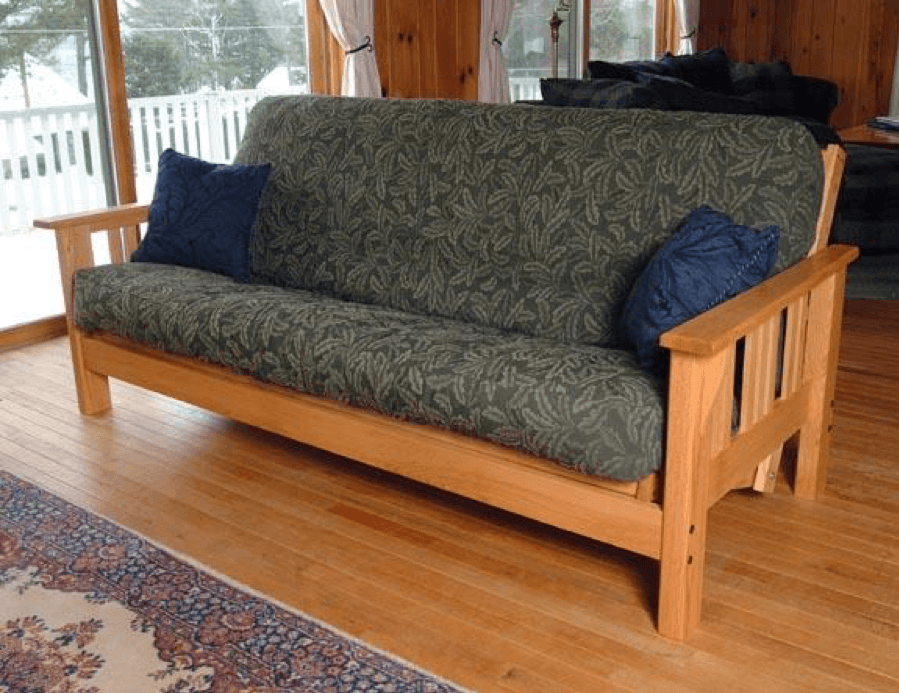 What Is a Futon?
While a futon serves the same functions as a sleeper sofa, providing both a couch-like seating space and a bed, it has a widely different design. Where a sleeper sofa is composed of a bed mattress folded into the frame of a couch that has its own cushions, a futon uses the same cushioning for both functions – meaning you sit and sleep on the same mattress/cushion. This greatly simplifies the construction and lightens up the load quite a bit. Futons feature a simple folding contraption to lay the cushion down flat onto the frame for sleeping and locked back upright for lounging.
Pros to Futons
Due to its unique construction, futons have several particular benefits:
Lightweight, much easier to move
Much more comfortable for sleeping
Saves space
Multiple uses
Can be easily cleaned
Affordable
Additionally, futons offer a high range of customizability, as the frame, cushion, and cover can all be chosen separately to match décor and needs. Choose between wood frames, metal frames, or upholstered frames, and then choose a mattress with the right comfort level, ranging from very soft up to very firm.
Cons to Futons
Despite their affordability and practicality, there are some drawbacks to take into consideration with futons:
Requires assembly
Not generally as durable or comfortable as a couch
Mattresses are rather thin, and prone to wear over time
Seating not nearly as comfortable as a couch.
Looks "cheaper," and can be associated with tighter budgets
Typically has a shorter lifespan
What Is the Ideal Use Case for a Futon?
The affordability, interchangeability, and space saving aspects of a futon typically make it the ideal choice for dorm rooms, small apartments, and budget-minded shoppers. However, an increase in customized options has lent futons an additional place in many condos and other homes. If you are looking for a long-term solution to bedding, or will be frequently using the furniture to fit both needs, a sofa bed will likely suit you better all-around over a futon though.