Brand Spotlight – Luonto Furniture's Sofa Beds
Luonto Furniture is a brand based in Finland that crafts handmade furniture with the goal of offering high quality sofas, sleepers, chairs, sectionals, and living and dining room amenities at a fair price. Here, we highlight who they are, what makes them special, and what kinds of unique offerings they have available.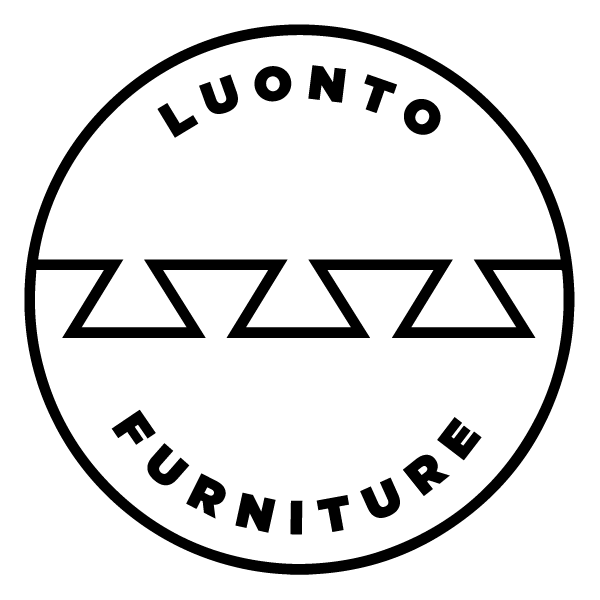 Who Are They?
Luonto Furniture was created in 1964 by Pentti Viitala.  The brand was started with a passion for quality and that culture that has persisted ever since. This quality refers to the raw materials and the high-level craftsmanship of their skilled designers, workers, support staff, and manufacturing processes.
Luonto Furniture has remained family owned and operating since its inception.  This allows the brand to maintain its values, such as full transparency with customers and prioritizing people over profits. Priding themselves in clean and sustainable practices, Luonto upholds its own commitments to quality in every aspect of the business.
What Sets Them Apart?
Luonto's dedication to quality is seen in every step of their production. First, they use precision CNC machinery to accurately cut and drill all components, ensuring each edge and hole is absolutely correct. The components are also hand-sanded.
Next, the frames are assembled by hand, using a water-based glue at every single joint. Only high-grade raw materials are used, and their framework is strong and built to last.
Then, their solid foam cores are wrapped with dacron to create a comfort layer between the foam and the upholstery, which keeps it from separating and avoids any lumps from occurring in the future.
All upholstery, including all top grain leathers and patterned upholsteries, are completely cut by hand by skilled craftsmen, who possess the touch and feel that machines simple do not. Additionally, every stitch is sewn by the skilled ladies in Luonto's sewing department, and all upholstering is done by hand as well.
Finally, Luonto has developed some of the most innovative hybrid designs from bunk bed sofa beds and even recliners and reclining pull-out beds.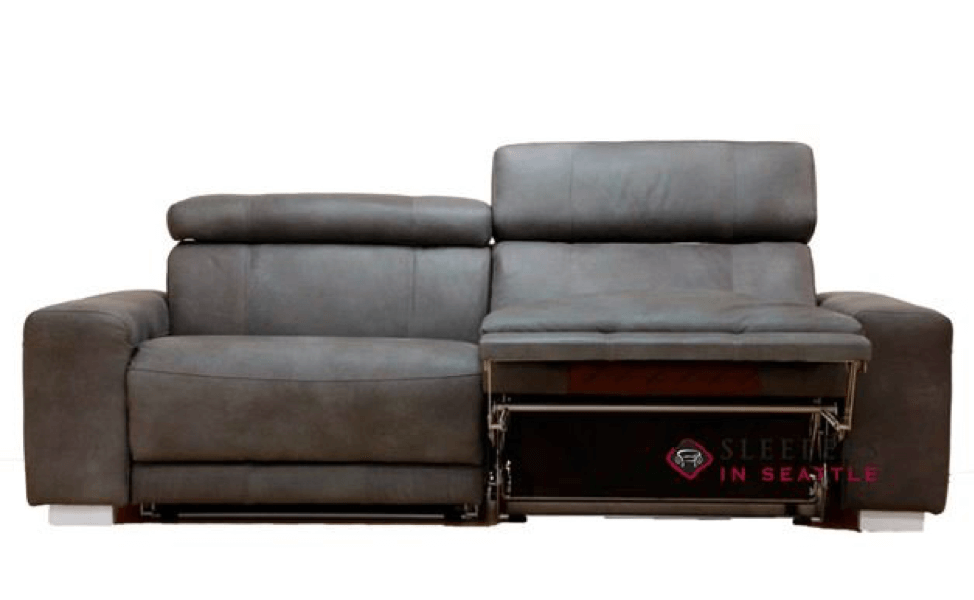 Culture of Sustainability
At Luonto Furniture, sustainability is not something done simply to stay on trend. Sustainability is deeply woven into the culture of both the company and its home country. Since Finland is about 80% forest and lake, there is a big focus on sustainable practices in every industry. To Luonto's credit, they begin their efforts at the raw material stage.  Luonto recycles thousands of pounds of wood a day by heating local schools, and even an entire town.
They have several other sustainable practices they incorporate in order to minimize their manufacturing footprint, including artisinal repurposing of scrap upholstery..
What Do They Offer?
Dealing primarily in sofas, chairs, living and dining, and sectionals, Luonto's specialty is in creating top-quality sleepers.
Flex Cot Size Chair Sleeper
This single person sleeper contains a cot-size bed tucked into a single person chair. As one of the more popular chair sleepers, the Flex collection comes with contrast stitching options.  The Flex is available in leather or fabric upholstery.
Unique Sleeper Sofas
Luonto offers standard sleeper sofas in several different sizes, including twin, full, queen, and king. There are a couple of varying mechanisms to choose from, such as a flip-over mechanism that reveals a full mattress, or a slide out mechanism that increases the bed space by sharing the additional mattress with the sofa cushioning.
Elevate Bunk Bed SOFA SLEEPER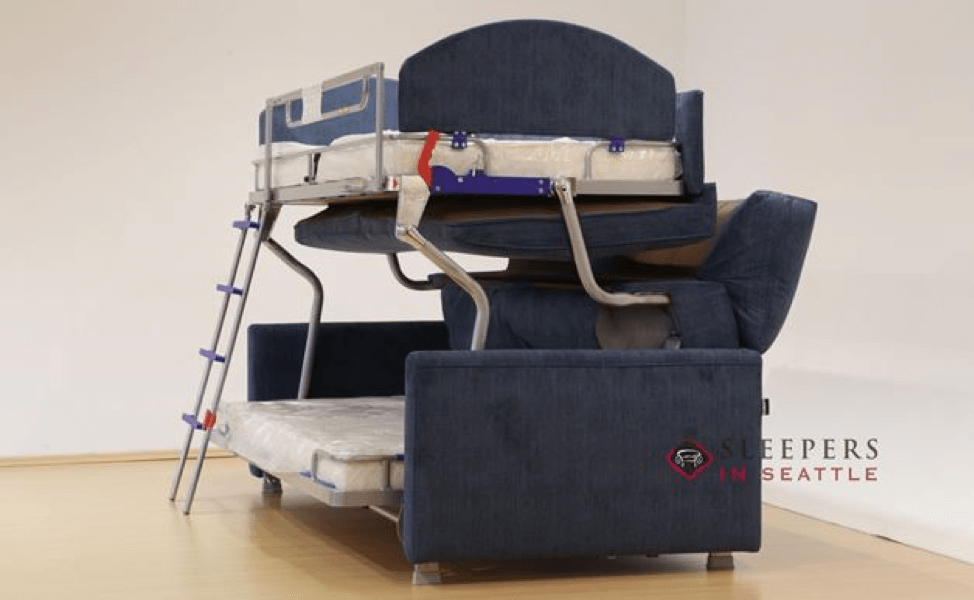 Luonto's premier offering is as special as it is unique. This one of a kind bunk bed sofa sleeper offers two separate beds within a single sofa. Truly a modern engineering marvel, Luonto goes above and beyond with the Elevate. There are even zipper compartments to hold pillows, and straps to keep bedding in place while tucked away. Part of the Elevate collection, this sofa comes in either leather or fabric options.
We are proud to offer Luonto in our lineup as a testament to quality engineering, craftmanship, and commitment to sustainability and excellence.