6 Hotel Furniture Trends for 2018
Hotels face stiffer competition than ever. People have extensive options with more hotels and the explosion of Airbnb and vacation rentals. Hotels realize they have to offer top experiences and amenities to lure guests away from the competition. Here's what you can expect to see in the year ahead when it comes to hotel furniture and features.
Personalized Experiences
In a world that feels increasingly digital, people crave closeness and interaction. Hotels personalize marketing to improve customer loyalty and entice new visitors to give them a try. They personalize the check-in process to make guests feel like staff was eagerly looking forward to their visit. Hotels are also changing furnishings to further personalize their stay.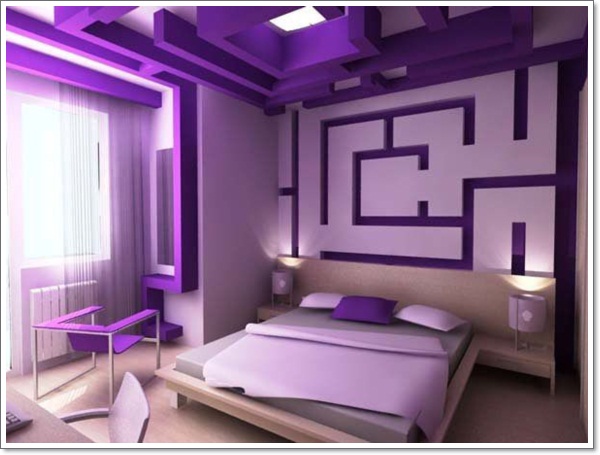 Travelers want to experience new locations and return to a hotel room that feels like home. In the past, hotels have chosen bland furniture that appeals to the widest range of tastes. This year, top hotels are choosing furniture and upholstery that feels more personal than sterile neutrals.
A sleeper sofa is one way to add a burst of color or incorporate a bold pattern that makes rooms feel inviting and unique. Give your guests an experience to remember that keeps them coming back.
When a historic Seattle hotel wanted to offer guests a comfortable getaway with a timeless, classic feel, they chose sleek sleeper sofas with gel-infused memory foam mattresses so guests felt they were staying in a luxurious historic home. A hotel in Austin, Texas showed their state pride by providing sleepers in rich, durable hide. A resort in Jackson Hole had a unique rustic feel, so they chose sleepers in chocolate brown leather to make guests feel at home.
Green Furniture
The number of travelers who prefer eco-friendly amenities continues to rise. Hotels are taking note of changing consumer preferences and aiming for sustainability for a variety of reasons.
Sustainable hospitality allows hospitals to reduce costs. Hotels are improving insulation and appliances to boost energy-efficiency. It also helps them stand out to consumers. When being environmentally conscious is important to travelers, they stay at hotels that share their values.
One way hotels are going green involves their furnishings. The Earth Designs line is made from environmentally friendly materials that are either recycled or can be recycled at the end of the unit's lifespan. Manufacturers use water-based stains and non-toxic glues, so no pollutants are released into the environment when each sofa is made. They are available in leather or natural fabrics that look and feel sumptuous.
Versatile Accommodations
Hotels have always chosen furniture that accommodates a wide range of uses. As they face increasing competition from vacation rental websites, versatility is more important than ever. Hotel rooms have a limited amount of space, so there aren't many options for fitting in more people.
One day a single businessman might rent a hotel room. The next, it might be inhabited by a family of six. Hotels seek to provide the businessman with a quiet, clean space to prepare for the next day and offer the family plenty of room to sleep. The next day the whole floor might be filled with middle schoolers on a band trip.
When hotels invest in sleeper sofas, they can appeal to a wider range of guests. Without taking up any additional square footage, they can sleep two extra guests per room. Sleepers designed for hospitality are manufactured with durability in mind, so they stand up to heavy traffic.
Luxury and Comfort
When people stay in a hotel, they want to feel pampered. Hotels choose precise tailoring, and look for impeccable quality in upholstery so guests feel they're receiving top-notch accommodations. How an object feels is as important as how it looks. If fabrics are scratchy or feel cheap, guests are more likely to leave negative reviews and less likely to return.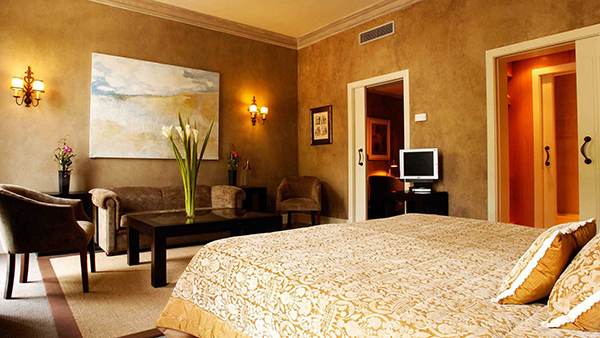 Hotel furniture is chooses not just for its durability, but for its ability to provide comfort and style. Some options include the Barnhardt Martin Collection with clean lines, decorative stitching and coordinated coffee and end tables, or the compact Savvy Waltham Collection with sharp contemporary style.
Indoors and Outdoors Mingle
Expect to see more hotel furniture made of natural materials that look like they were made to go with the outdoor environment. One North Carolina resort recently upgraded its ocean-front units with furnishings that complemented the view. They chose colors, fabrics and tables as soothing as the sand and sea. Napa Valley is known for its sun and vineyards, so when a hotel there decided to renovate, they chose natural wood and bright green for sun-drenched rooms with a quirky vibe.
Sectionals
Hotels with large suites are breaking out of the mold by incorporating sectional sleepers instead of just the traditional sofa and two chairs. Sleepers come in all shapes and sizes, making them easy to configure to a variety of spaces.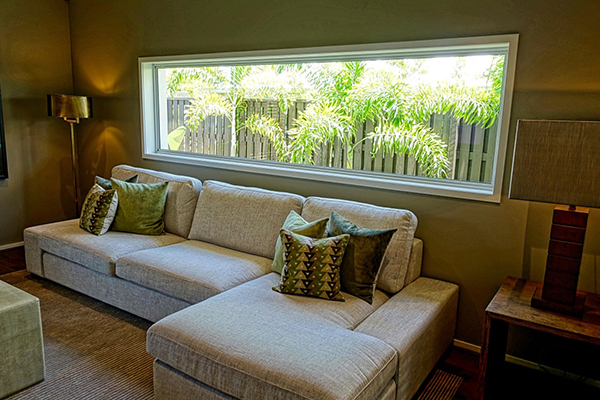 Whatever the style of your hotel, Sleepers In Seattle has furnishings that can set you apart from the competition and a dedicated contract sleeper sofas division as well. With nearly 400 styles, 700 upholsteries and eight mattress options, we can help you offer guests the comfort and value that earns rave reviews and keeps them coming back.